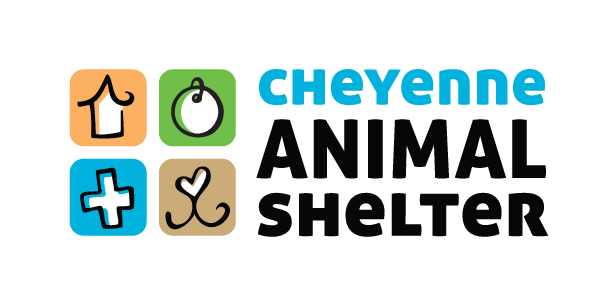 CAS 10-5-18
October 5, 2018 – The Cheyenne Animal Shelter Board of Directors has accepted a letter of separation from Bob Fecht, the organization's CEO. Fecht was suspended without pay in September after he used pepper spray on a dog that had bitten a shelter employee to demonstrate how employees could use spray as a deterrent if they felt threatened by an aggressive animal. The Board will begin a national search for a new CEO immediately.
The incident generated a great deal of controversy for the shelter. In a statement announcing Fecht's suspension, the board said "The decision to use an animal, aggressive or not, in pepper spray training as a way to simulate a realistic scenario and demonstrate its effectiveness for employee safety is one that the Shelter Board feels was not justified and cannot support. After reviewing all of the facts of both incidents, the Board feels confident that the decision to use an animal for pepper spray training was not made with the intent to cause harm or inflict punishment on the animal. However, it also feels that the decision was rash and made without proper consideration of alternative training methods."
After the board's decision, Bob Fecht issued his own statement: "The Cheyenne Community and the Cheyenne Animal Shelter have recently been embroiled in a controversy over actions that I and I alone undertook. Many of the shelter staff and members of the Board of Directors have felt the repercussions of the controversy both professionally and personally. I wish to apologize to our entire staff, Board members and the community as a whole for creating this situation and embarrassing our organization in the process.
The Cheyenne Animal Shelter has for years been considered one of the premier shelters in the United States, and it has been my privilege to work with our outstanding staff. There was never any intent to cause injury or damage to the animal involved, nor was there any intent to tarnish the reputation of the organization. While my primary goal was driven by an intense desire to protect our employees who are subjected to animals of questionable character every single day, upon reflection I realize that the decision I made was a personal and emotional reaction on my part and I sincerely regret not having considered alternatives before acting."
Fecht is a highly respected member of the Cheyenne community. He is a former Wyoming State Senator, and served as the Cheyenne Chief of Police from 2002-2009. He has also spent nearly two decades serving on nonprofit boards.
"Bob Fecht has been a trusted friend and inspirational leader to the Cheyenne Animal Shelter for many years," said Tammy Maas, president of the CAS Board of Directors. "We respectfully accept his decision to step down and we wish him nothing but the best in the future."
Although many community members were calling for legal action, after an investigation by the Cheyenne Police Department the Laramie County District Attorney's office decided not to file charges of animal abuse. In response to the incident, the CAS board recently announced a series of changes including appointing an interim CEO and a new board president. In addition, the staff will receive supplemental training using deterrents such as water spray bottles, canned air and citronella.
The Cheyenne Animal Shelter was founded nearly 45 years ago by a concerned group of local citizens eager to provide animal welfare services to the homeless and unwanted animals in the community. Each year, the Shelter cares for over 6,000 pets including puppies and kittens, cats and dogs, rabbits, birds and a variety of other critters. To learn more visit: https://www.cheyenneanimalshelter.org