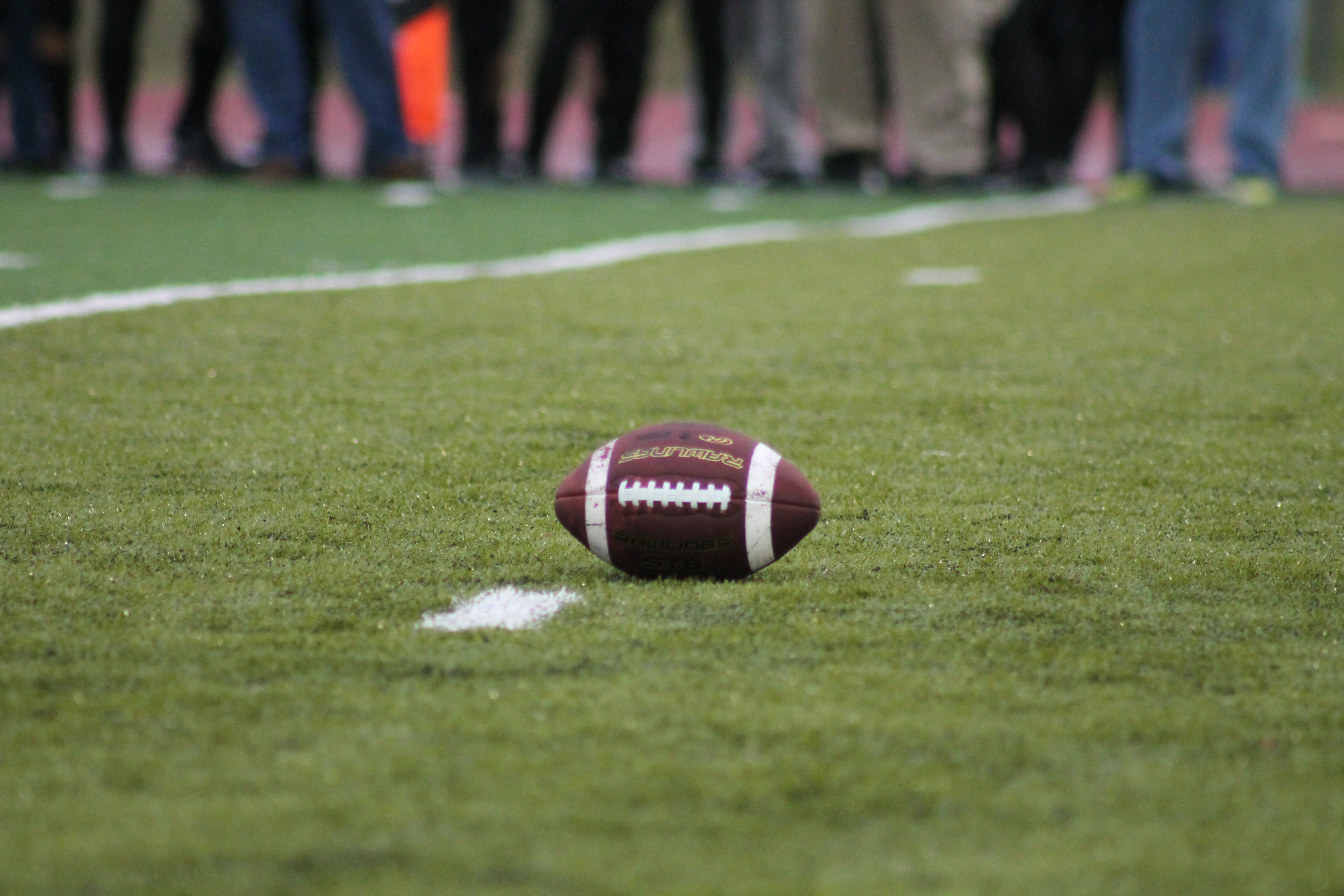 by Keith Kelley–11 Sep '15
Cheyenne Central head coach Drew Severn knew his team would need to score a lot of points to keep up with high-powered Gillette Friday night at Riske Field.  But the Indians just didn't have enough firepower, as they fell to the Camels, 54-42, in a wild game in the Capital City.
Gillette got going quickly, jumping out to a 17-0 first quarter lead, behind a made field goal, then a TD run by Isaac Hamilton, followed by a touchdown pass from QB Dalton Holst to Josh Hughes.  Central had its chances in the first, but two drives stalled on Gillette's side of the field, and the Indians came up empty.
Things got really wild in the second quarter, as Central finally got on the board.  Running back T.J. Wiltanger rumbled in from six yards out to cut the deficit to 17-7.  But the Camels had an answer to go back up by 17 points.  The Indians would strike back, after a Brock Anderson TD pass to Skye Soffe, to make it 24-14.  Gillette would come right back and score to make it a 17 points advantage again.  Central got back within ten points, after Anderson hit Keaton Bell on a two-yard touchdown pass, as the Camels took a 31-21 lead to the locker room.
Gillette would flex its muscles in the third quarter, stifling the Central offense, keeping them out of the endzone, while scoring a pair of touchdowns, to break open the game, 45-21 heading into the fourth quarter.
The Indians would make things interesting late, with 21 fourth quarter points, but fell to 1-2 on the season, while the Camels improved to 3-0.
The two teams combined for 1,060 yards of total offense and those 96 points.  Indians' QB Brock Anderson finished the game 24-49 for 370 yards, three TD's and a pick.  Wiltanger rushed for 89 yards and three scores.  Jared Lesley caught six balls for 104 yards and a TD, Soffe had six catches for 82 yards and a score, and Jacob Carbaugh caught six passes for 129 yards.
Gillette QB Dalton Holst finished 20-31 for 296 yards, 3 TD's and an interception.
Other scores:
Cheyenne East  41  Cheyenne South 27