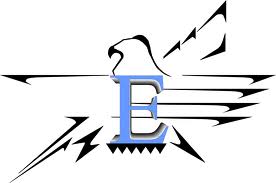 by Keith Kelley–8 Oct '15
Cheyenne East used a good passing game in the first half, and a powerful running game in the second, and rolled past Laramie for a 35-13 win at Deti Stadium in Laramie.  The Thunderbirds also forced four turnovers, as they rebounded from an emotional loss to Cheyenne Central last Friday.
East got the scoring off first.  After a 69 yard pass play from quarterback Baylor Hayes to wide receiver Noah James, Hayes would connect with tight end Rayce Phipps from five yards out.  It was the first passing touchdown of the season for the T-birds, and after a missed extra point, they lead 6-0.  Laramie would answer right back, as Taylor Dodd found Connor Beeston on a flea-flicker, for 63 yards and a score, as the Plainsmen led 7-6.
East would get back on top for good, as Ethan Ashworth rushed for the first of two touchdowns, this one from 19 yards out, and the Thunderbirds took a 14-7 lead into the half.
Laramie would pull within a point in the third quarter, as Dodd hit Nathan Burman for a nine yard score, but the missed extra point would make it 14-13.
East would roll from that point on.  On their next drive, they would power their way to the endzone on Hayes'21 yard score, to go up 21-13.  Hayes finished 17-29 for 197 yards, two TD's and interception.  Hayes also recorded two interceptions on defense.  Seth Green also picked off a pass, while Jake Fogg recovered a fumble.
Ashworth finished with 104 yards rushing for the game.
East improves to 4-3 on the season, while Laramie falls to 2-5.
Other scores:
#2 Sheridan  66  Cheyenne Central  21
#3 Natrona County  41  Cheyenne South  8