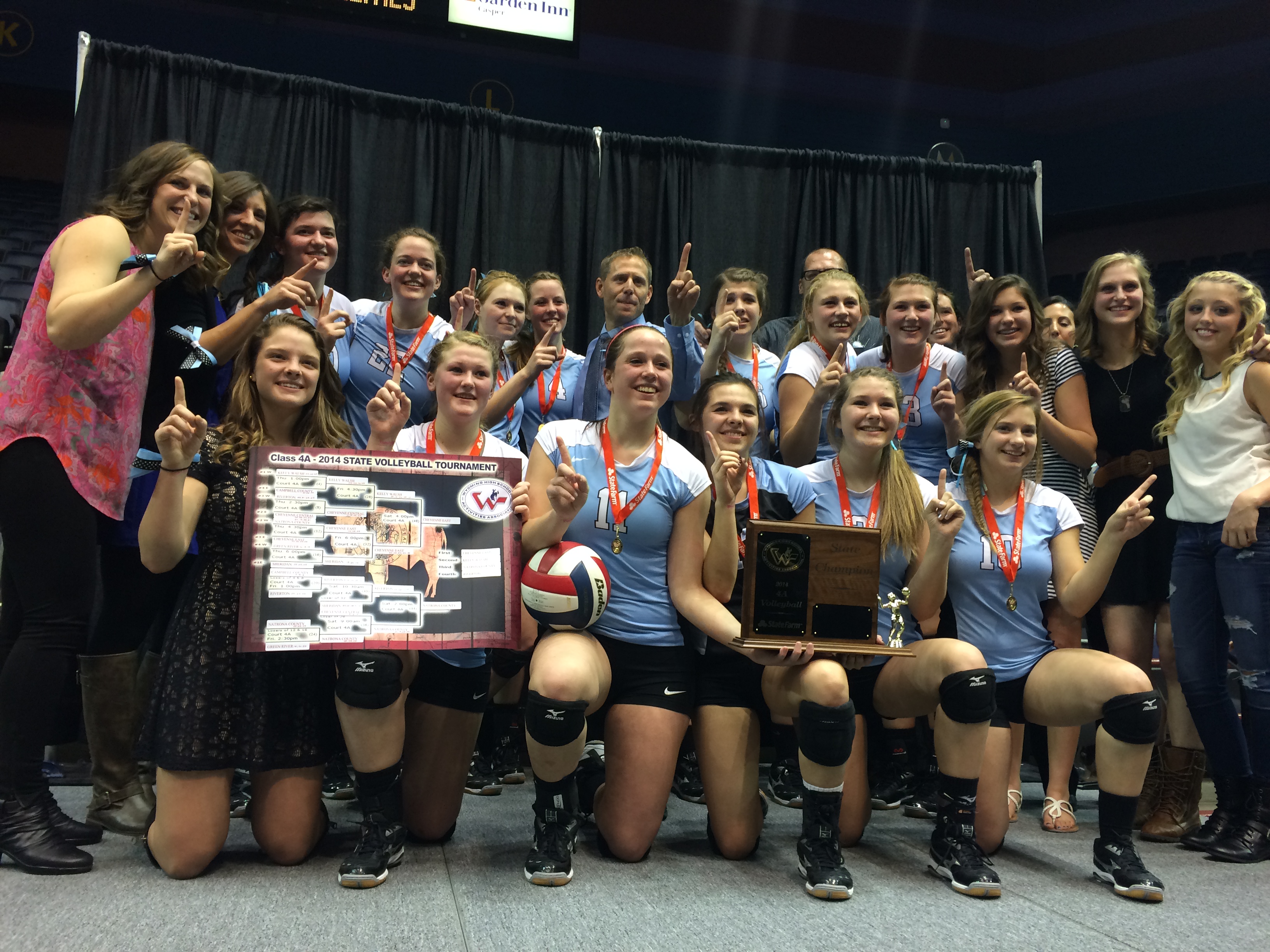 By Kari Eakins – 8 Nov '14
The Cheyenne East volleyball team won its second state championship in three years on Saturday with a thrilling 5-set win over Kelly Walsh (25-20, 25-16, 26-24, 26-28, 15-12).
After winning the first two set easily, the senior-heavy Lady Trojans fought back to take the next two sets in extra points. The deciding set saw Cosette Stellern catch fire on the right side for East, and a tip deftly tipped over the KW block sealed the victory for the Lady Thunderbirds.
Stellern and Lindsey Grantz both had 19 kills for East, setter Kayla Higgins put up 59 assists and the team had 46 digs in the long, intense match. East finished with a 30-4 record and went undefeated in conference play on their way to the state title.
East Head Coach Dan Box talks about the win in the interview below.