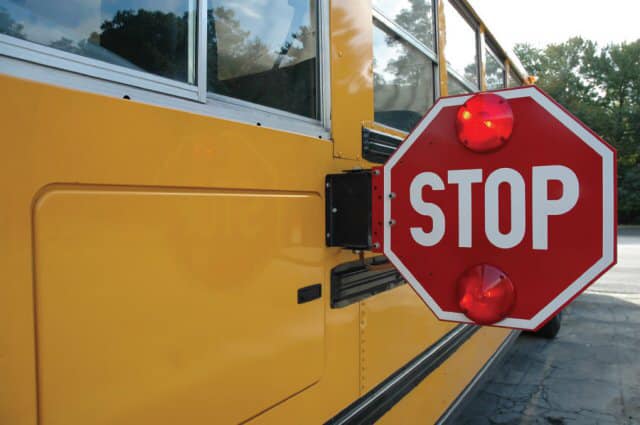 CPD/CFD 8-25-19
Cheyenne Fire Rescue and Cheyenne Police Department are reminding motorists that school starts in Laramie County School District 1 on Monday, August 26 and that means children will be traveling back to school.
"Motorists need to be extra careful driving through school zones and surrounding areas because students are excited about going back to school and many don't use the crosswalk or decide to cross in the middle of the street," said Greg Hoggatt, Cheyenne Fire Rescue Chief. "First responders want this school year to be a safe one for everyone. Stay alert, regardless if you are a driver, pedestrian, bicyclist, bus driver or parent."
According to the National Highway Traffic Safety Administration, from 2008 to 2017 there were 264 school-aged children killed in transportation related crashes. Most of those students weren't on the buses; 203 were either walking, waiting for the bus, biking, or in another vehicle.
The Cheyenne Police Department will have additional officers in school zones to ensure drivers are not exceeding the speed limits, not passing stopped school buses and are driving safely in these areas. In addition to drivers paying more attention for children, the CPD is encouraging parents to talk to their children about traffic safety. Back-to-school time offers the perfect opportunity to have a conversation about how to safely cross the street and be safe around vehicles.
Fire Rescue Chief Hoggatt and Cheyenne Police Chief Brian Kozak offer these additional safety tips for motorists: n Expect the unexpected. Children may cross the street at the wrong place or suddenly run or ride in front of you
n Obey all laws. Slow down if there are children along the road or crossing the street. Come to a full stop at intersections
n Be predictable. Don't make sudden maneuvers that others, particularly children on foot or on a bicycle, are not expecting
n Double check behind you and around you when backing out of a driveway or parking space
n Don't be distracted. Put down the cell phone, put down the coffee, and put both hands on the wheel Avoid distractions
n Yield the right-of-way to pedestrians. It isn't just courteous, it's the law.