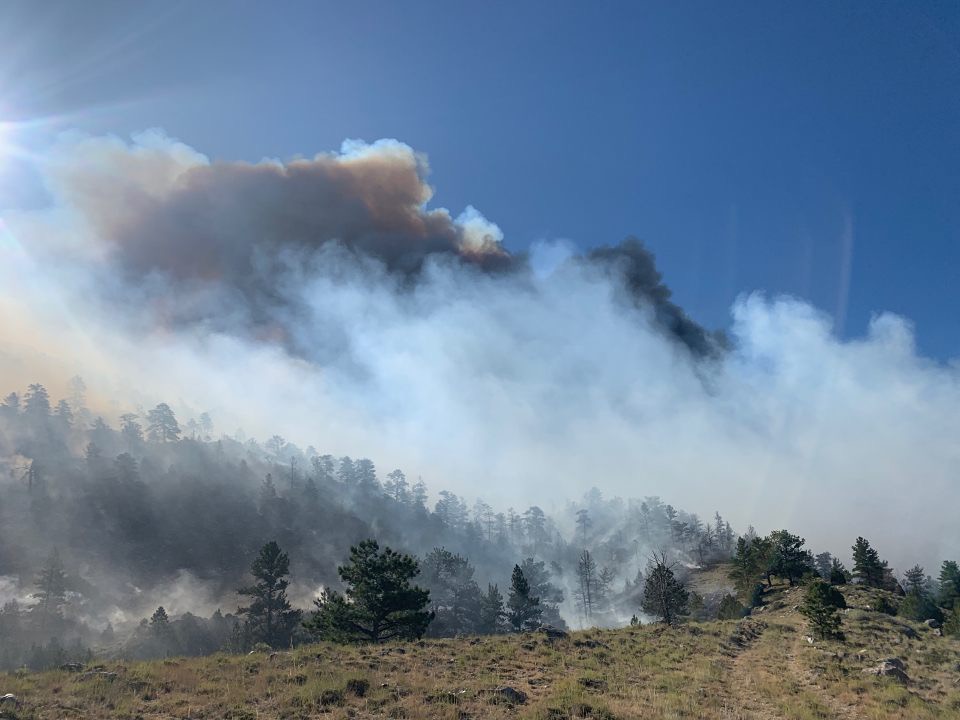 BLM 8-25-19
The Pedro Mountain fire started on Saturday, August 24. This natural caused fire is located east of Pathfinder Reservoir and 40 miles north of Rawlins, Wyo. It is estimated that the Pedro Mountain fire is currently 500 acres and 0% contained as of Sunday morning. Resources on the fire include both engines as well as air resources from Bureau of Land Management, Wyoming State Forestry Division and county and local cooperators. Air resources utilized on the Pedro Mountain fire include two Single Engine Air Tankers (SEAT), a Blackhawk helicopter and Very Large Air Tanker (VLAT) and several other helicopters.
The fire burned actively on Saturday with high temperatures and low relative humidity, conditions that are anticipated again today. A Red Flag Warning is in place today for hot and dry conditions that could lead to increased fire growth and activity. Gusty winds and temperatures that could reach the upper 80s are forecasted for this afternoon.
In anticipation of challenging conditions a type three team has been ordered for the Pedro Mountain fire. The type three team is from Wyoming and will arrive today and transition with local fire management to aid local resources in their suppression efforts. Please use caution if you are in an area where wildfires are burning as conditions can change rapidly.