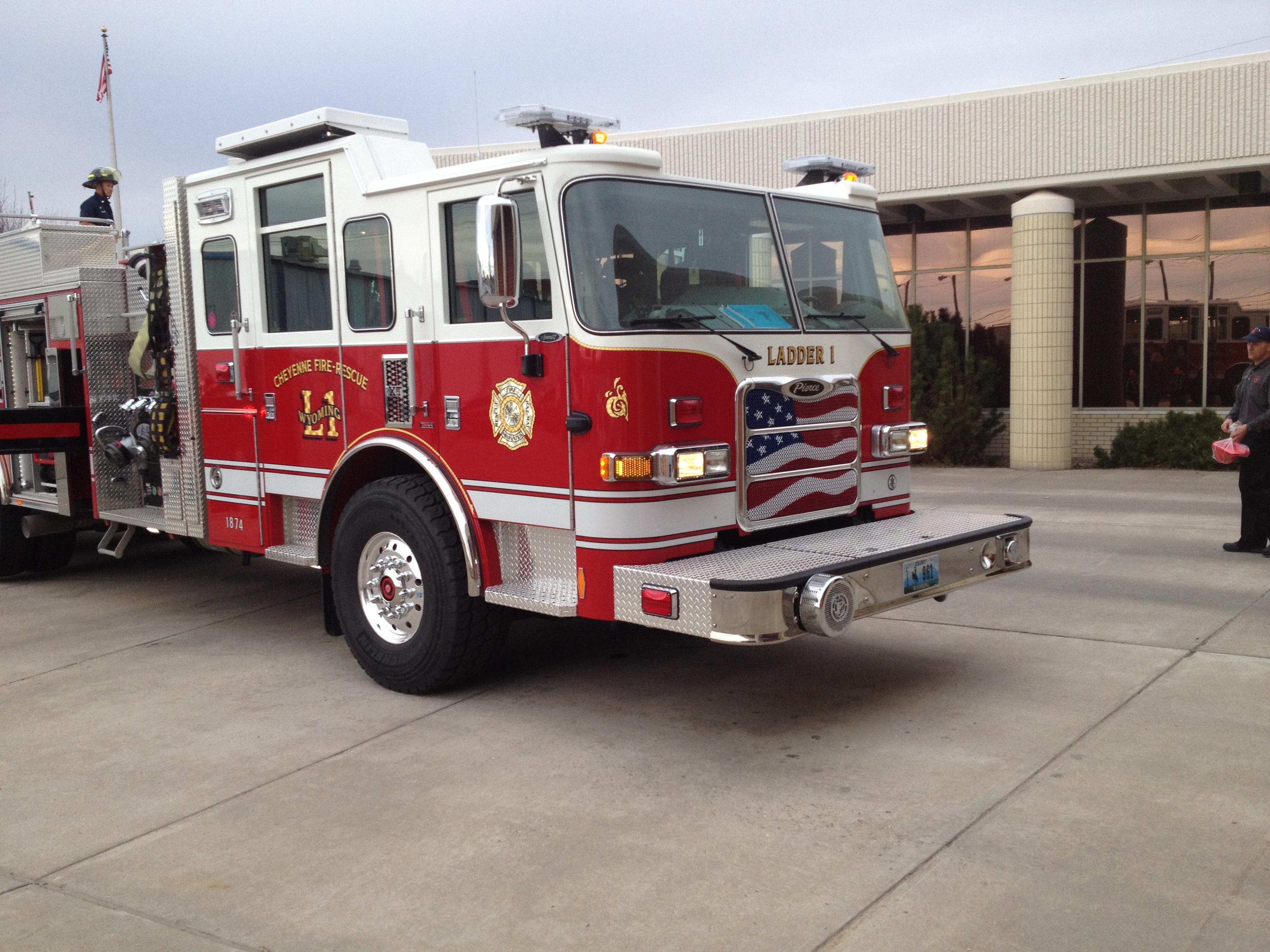 City 10-2-19
Cheyenne Fire Rescue will honor fallen firefighters and families throughout the country with the "Light The Night for Fallen Firefighters" tribute September 29 through October 6. Cheyenne Fire Rescue will continue its tribute through Fire Prevention Week which is October 6-12.
Cheyenne Fire Rescue will have a red light turned on outside Cheyenne Fire Rescue stations located around Cheyenne. Also, the Ring of Peace sculpture located on the east side of the Spiker Parking Garage on Carey Avenue stands as a tribute to those who lost their lives on Sept. 11, 2001. The 19-foot stainless steel sculpture with a working bell surrounded by a line of doves spiraling upward in flight will be illuminated in red. The tribute was created by Wyoming artist Chris Navarro.
"The public can honor fallen firefighters by burning a red light on the outside of their residence through October 12," said Cheyenne Fire Rescue Chief Greg Hoggatt. "Firefighters and their families make the ultimate sacrifice every year and we pay tribute to those who left us to early."
During the 38th National Fallen Firefighters Memorial Service on October 6. the U.S. Fire Service will pay tribute to the lives of 92 firefighters who died in the line of duty in 2018 and 27 firefighters who died in previous years. The National Fallen Firefighters Memorial was created in 1981 to pay tribute to those men and women who made the ultimate sacrifice.
There is a plaque outside the Cheyenne Public Safety Center, 415 W. 18th St., honoring firefighters who gave their life for this community.
You can watch the national memorial service online starting at 7:30 a.m. (MST) on Sunday, October 6 from Emmitsburg, Md. The service begins at 10 a.m. A candlelight service will be broadcast at 4:30 p.m. (MST) on Saturday, October 5. Go to www.live.firehero.org.
For more information about Light The Night, go to www.firehero.org/light-the-night.