Cheyenne Frontier Days™ General Committee Names Bailey Bishop 2019 Lady-In-Waiting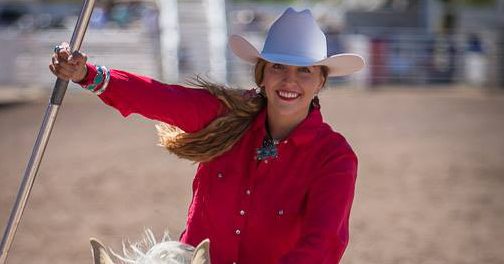 CFD 8-21-18
Bailey Bishop has been named 2019 Lady-In-Waiting after a selection process including submitting a written application, an accomplishment book, a horsemanship skills demonstration and an interview.
Bailey, the daughter of Todd and Jan Bishop, is a 2016 graduate of Burns High School. Bishop spent two years at Laramie County Community College. Currently, she is enrolled at the University of Wyoming going into her junior year majoring in Physiology. Bailey has been involved with Cheyenne Frontier Days™ most of her life. She has participated in the Grand Parades, competed in junior barrels, and was a Dandy throughout high school.
"I love the sport of rodeo and the Western way of life. Truly, I feel honored to have the privilege to be a part of the deep traditions of the greatest rodeo and Western celebration in the world." Bishop said.
Bailey will work with Miss Frontier, Halley Jankovsky in 2019 to represent Cheyenne Frontier Days™ in both the United States and Canada.