Cheyenne Police Dogs Among The Best In the State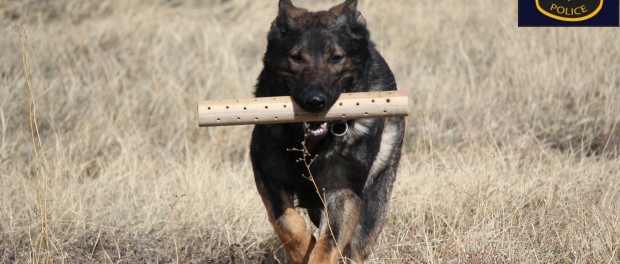 By Staff 6-1,2015
Between May 18 and May 22, K9 Officers Capo, Ruger and Niko participated in the Wyoming Police Service Dog Association Annual Certification along with their two-legged handlers, and showed they are among the best in the state.
A total of 12 K9 officers and their handlers from various agencies participated in the training. K9 Ruger and Officer Wellman received 2nd place overall, and K9 Capo and Officer Koeppel received 3rd place overall.
Certifications took place in patrol applications, where K9s and their handlers work as a team in the areas of obedience, detection, and apprehension of suspects.
K9 Niko and Officer Johnston received first place in narcotic detection, and all K9 teams passed with a 100 percent accuracy rating on the odors of marijuana, heroin, cocaine and methamphetamine. All teams were also certified in tracking and evidence location.