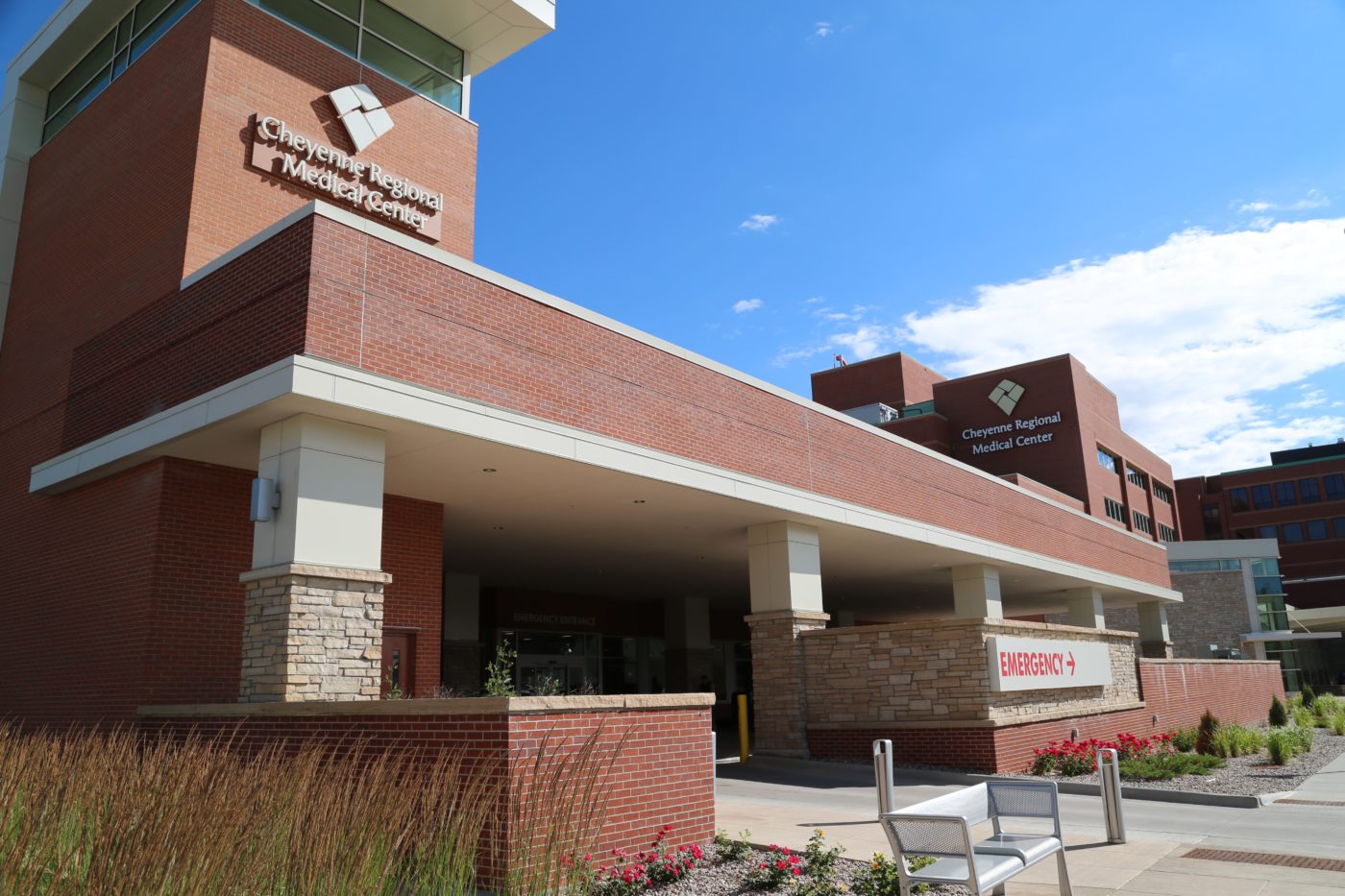 CRMC 1-20-21
Cheyenne Regional Medical Center officials announced today that the hospital's visitor restrictions will be eased on January 21 due to the stabilization of COVID-19 metrics in the community. The visitor policy will continue to be reviewed and modified as needed to ensure the safety and well-being of CRMC patients, visitors, employees and medical staff.
CRMC Visitor Policy Updates, Effective January 21 at 7 a.m.
Visiting hours at the West campus (main hospital) will be 7 a.m. to 7 p.m., Sunday through Saturday.
Visiting hours at the East campus will be 7 a.m. to 6 p.m., Monday through Friday; 9 a.m. to 2 p.m., Saturday and Sunday.
All visitors will be screened for temperature, cough, shortness of breath, sore throat and exposure to COVID-19.
All visitors will be required to wear a face mask, socially distance and practice proper hand hygiene by washing with soap and water or using hand sanitizer.
One designated visitor is permitted for each patient for the entirety of the patient's stay at CRMC.
No visitors under the age of 16 are allowed.
Exceptions to the policy have been made for the following areas:

NICU: Two parents or guardians are permitted per 24-hour period.
Pediatric patients under the age of 18: Two parents or guardians can be designated, but only one parent or guardian can visit at a time per 24-hour period.
End-of-life patients: Two visitors are allowed.
Behavioral Health Services: No visitors are allowed in BHS due to social distancing limitations in this area.
Additional visitation exceptions may be considered on a case-by-case basis.
At the West campus, the visitor/patient screening entrance is accessible from the west side of CRMC's south parking garage. At the East campus, the visitor entrance is located just inside the main entrance on the south side of the building.
CRMC's emergency department is open for emergency care 24/7. The entrance to the emergency department is located at the corner of Warren Ave. and 23rd St.