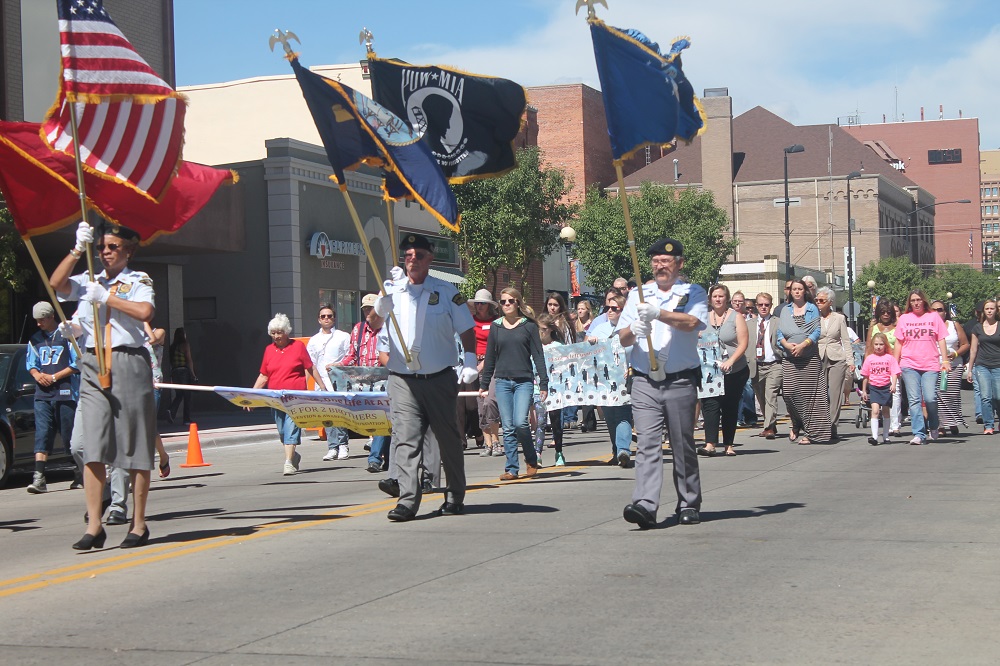 Today is World Suicide Prevention Day, and a Cheyenne Residents walked in silence down Capitol Avenue in Cheyenne Thursday to call awareness to suicide and suicide prevention.
Laramie County School District Number One, along with Grace For 2 Brothers and Stop Suicide Cheyenne walked from the steps of the State Capitol building to the Cheyenne Depot Plaza to a ceremony on the Plaza grounds.
There will also be a candle light ceremony at St. Christopher Episcopal Church Thursday evening.