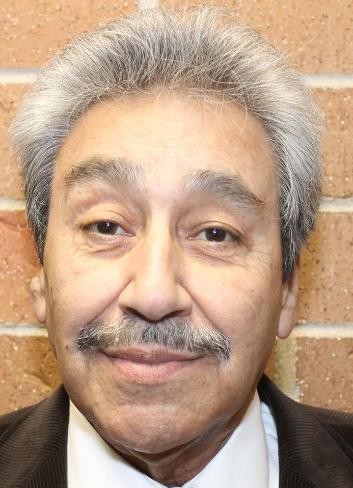 Mayor Rick Kaysen has ordered all City of Cheyenne flags to be lowered to half-staff at City-owned buildings in memory of Ward I City Councilman Jimmy Valdez who passed away Wednesday night in Cheyenne.
"It is with great sadness that the City of Cheyenne shares that Ward I Cheyenne City Councilman Jimmy Valdez has passed away,' said Mayor Rick Kaysen. "The City of Cheyenne has lost a friend, a gentleman, and a man who cared deeply about Cheyenne and those he served."
Valdez was currently serving his fifth term on the Cheyenne City Council. He was first elected to represent Ward I in 1998 and started serving his first term in 1999. He was most recently re-elected in 2012 to a four year term that expires January 3, 2017.
"I was saddened to learn that Jimmy Valdez is no longer with us. Jimmy was a dedicated public servant. He loved Cheyenne and loved being part of the process to make Cheyenne a better place to live. I will miss his wit and his friendship," said Dr. Mark Rinne, City Council President.
City flags will be lowered to half-staff from sunrise to sunset from September 10 through September 16.