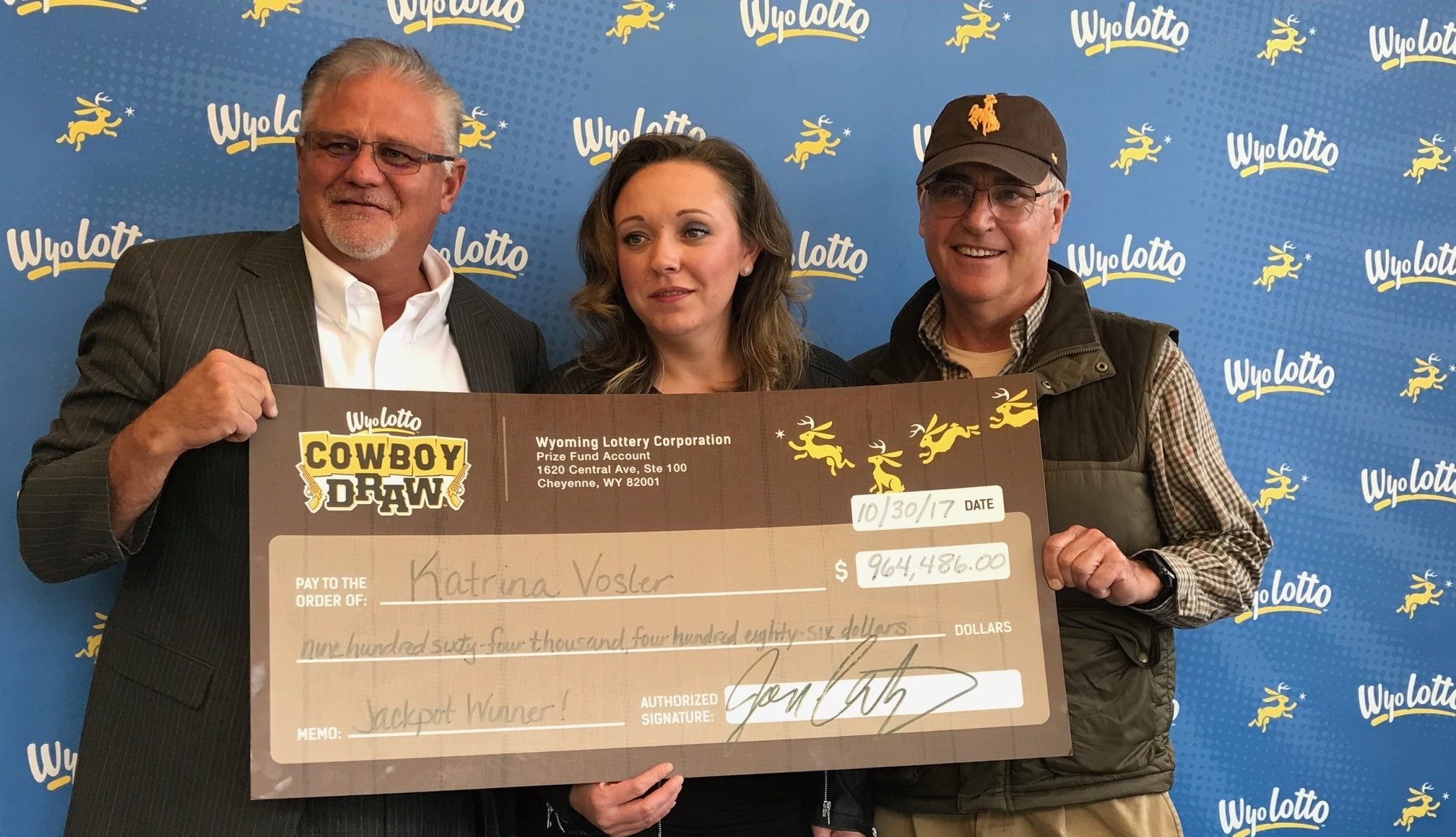 By Staff 10-30,2014
Katrina Vosler is the latest Wyoming Lottery Cowboy Draw jackpot winner. Vosler bought the winning $964,000 ticket just hours before the drawing at Four Winds in Cheyenne.
Volser, owner of Some Like It Clean cleaning business says she is a regular lottery player, and thrilled that it finally paid off and the winnings will not go into her business but be used to help her retirement.
Lottery CEO Jon Clontz said he is very appreciative Vosler agreed to share her story with Wyoming, "When we have a big winner like this, and the player lets us put them out there like Katrina is doing we get a lot more winner-ship recognition. I don't think people realize that we are handing out 10 to 15 $1,000 dollar winner every week, it's a big deal that she is allowing us to put her name out there and talk about her."
"I support the Lottery," said Vosler. "I think it was important. I was tired of giving Colorado all of our money and a lot of people wanted the Lottery to be here so we need to support it."
Clontz added Wyoming Lottery will also be starting a new program that rewards retailers for selling winning Lottery tickets, and the Four Winds will be the first business to receive the reward.