City Seeks Public Input On Greenway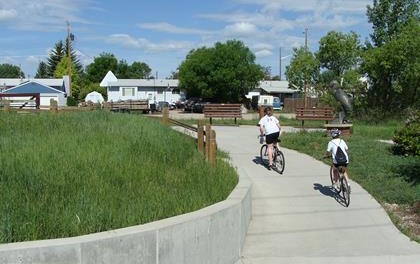 By Staff 4-18,2016
The Greenway Advisory Committee will hold three open houses in April to allow the public to help prioritize future Greenway improvements.
The open houses will be held:
Tuesday, April 19 – 5:30 p.m. to 6:30 p.m., Kiwanis Community House, 4603 Lions Park Drive.
Thursday, April 21 – 7:30 p.m. to 8:30 p.m., Youth Activity Center at Romero Park, 1317 Parsley Blvd.
Tuesday, April 26 – 5:30 p.m. to 6:30 p.m., Sunrise Elementary School Library, 5021 E. 13th
Each meeting will begin with a brief overview of past and present Greenway planning, followed by an introduction of nine high-priority projects proposed for the next 6th Penny. More information can be found under "2017 6th Penny Proposed Projects" at www.cheyennecity.org/greenway.
The open houses are open to the public. For more information, contact Jeff Wiggins at 638-4379.