Cowboy Triangle Will Move Visitors Around Cheyenne During CFD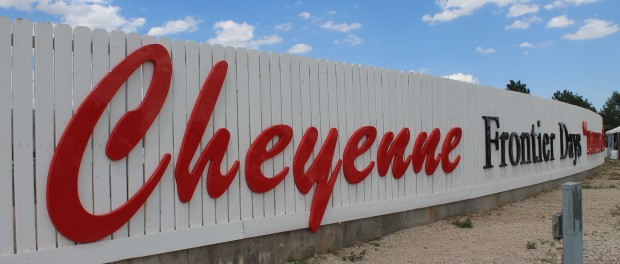 By Staff 7-18,2016
Cheyenne Frontier Days™ (CFD), the City of Cheyenne, the Cheyenne Transit Program, Laramie County School District #1 (LCSD1), the Downtown Development Authority (DDA), Visit Cheyenne, and the Downtown Cheyenne Business CO-OP are bringing back the Cowboy Triangle, a looped transportation system that connects CFD visitors with Downtown Cheyenne, for a second season.
With the Cowboy Triangle pattern, CFD visitors will be provided bus transportation between the CFD Park-n-Ride lots, Downtown, and Frontier Park, in both directions. Best of all, visitors can park once and travel between Downtown and Frontier Park all day.
The initial Park-n-Ride is $10 per car load to ride to Frontier Park and/or Downtown. The $10 parking fee will allow Park-n-Ride riders access into Frontier Park. It will cost riders $1.50 to ride the bus from Downtown to Frontier Park, or from Frontier Park to Downtown. Riders taking the Cheyenne Transit Program buses to and from Downtown will need to provide the driver with correct change.
This effort was jointly developed in 2015 by the partners to transport visitors easily and efficiently during CFD, and it was deemed a success during its first year in 2015.
"Cheyenne Frontier Days brings over 114,000 visitors from outside of Laramie County. These visitors come from all 50 states and 31 foreign countries over five continents. This visitation results in a $28 million impact from visitor spending to our community during the last full week of July," said Tom Hirsig, CEO of CFD. "The Cowboy Triangle fits in with the mission of CFD to being a positive economic impact to Cheyenne and make the CFD experience better for everyone who comes to Cheyenne."
"We believe in giving our guests the best experience during Cheyenne Frontier Days, Cheyenne Downtown and the Cowboy Triangle is a big part of the experience," said Bill Berg, Cheyenne Frontier Days General Chairman.
Desirée Brothe, Program Manager for the Downtown Development Authority, said "The Cowboy Triangle is fantastic way to move people from Frontier Park to Downtown and back again. We're really excited to continue this partnership with all involved entities for a second year, and are equally excited to see faces old and new in Downtown during CFD."
Mayor Rick Kaysen said the "Cowboy Triangle provides another dimension for our visitors to enjoy what Cheyenne and CFD have to offer. Last year was our inaugural season and it was a great success, and all we heard were compliments about how easy it was to get from Frontier Park to Downtown Cheyenne. We are happy to provide this service again in 2016."