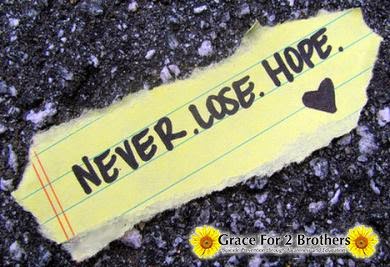 TJ 4-27-18
A difficult reality currently facing Wyoming is that the state has one of the highest suicide rates in the nation.
To combat this problem and show those in crisis that they are not alone, Mexican quick-service brand Taco John's is partnering with Jonah Bank of Wyoming during a month-long campaign to support the suicide prevention efforts of local nonprofit groups across Wyoming.
Throughout May, participating Taco John's and Jonah Bank locations will encourage customers to contribute to the campaign. All of the donations will go directly to local organizations that are helping with suicide prevention in the area. Taco John's corporate stores in Cheyenne will contribute their funds to the Grace For 2 Brothers Foundation.
"We are proud to lend our support to Grace For 2 Brothers and several other organizations that are saving lives throughout Wyoming," said Jim Creel, CEO of Taco John's International. "Last year we raised nearly $20,000 for suicide prevention efforts across our state and raised awareness to battle the suicide epidemic. We're hoping to top those results this year with a unified effort across all of our participating restaurants and our partners at Jonah Bank."
Grace For 2 Brothers Foundation's mission is suicide prevention through education and awareness as well as providing support for survivors of suicide loss in Cheyenne and around Wyoming.
"We are very grateful to Taco John's and Jonah Bank for their generous support of our organization and many others," said Rhianna Brand, Executive Director of Operations at Grace For 2 Brothers. "Their help in letting as many people as possible in Wyoming know they are not alone is a huge boost to our mission."
In addition to the five Cheyenne restaurants donating to Grace For 2 Brothers, 13 other Taco John's locations throughout Wyoming will be participating in the campaign and contributing their funds to the following organizations:
Powell and Cody – Stop the Stigma, Be the Light
Rawlins – Carbon County Suicide Awareness Coalition
Rock Springs – Sweetwater County Suicide Prevention Coalition
Lander and Riverton – Fremont County Suicide Prevention Task Force
Gillette – Campbell County Suicide Prevention Coalition
Buffalo – Prevention Management Organization
Torrington – The Comprehensive Community Coalition
Wheatland – Quinn Hutcheson Platte County Prevention
Laramie – Grace for 2 Brothers
"Suicide has tragically grown to such a level of prominence that nearly all of us know of at least one person who has taken their own life," said Gregg Jones, EVP/Cheyenne Branch President at Jonah Bank. "It is our goal that Jonah Bank will provide additional funding and raise awareness to anyone contemplating suicide that there is reason for hope."
About Taco John's®
Taco John's operates and franchises nearly 400 quick-service restaurants in 23 states. Privately owned, the business opened its first restaurant in 1969 in Cheyenne, WY. Taco John's prides itself on serving generous portions, menu items prepared fresh to your order, high quality ingredients and special recipes, seasonings and sauces. For more information or to apply for a position, visit tacojohns.com.
About Jonah Bank
Founded in 2006, Jonah Bank of Wyoming has been steadily growing in the Casper and Cheyenne, Wyoming, communities. Our mission is simple: We shall work to "Build a Better Wyoming" and we will treat our Employees, Customers and Communities as we would wish to be treated.