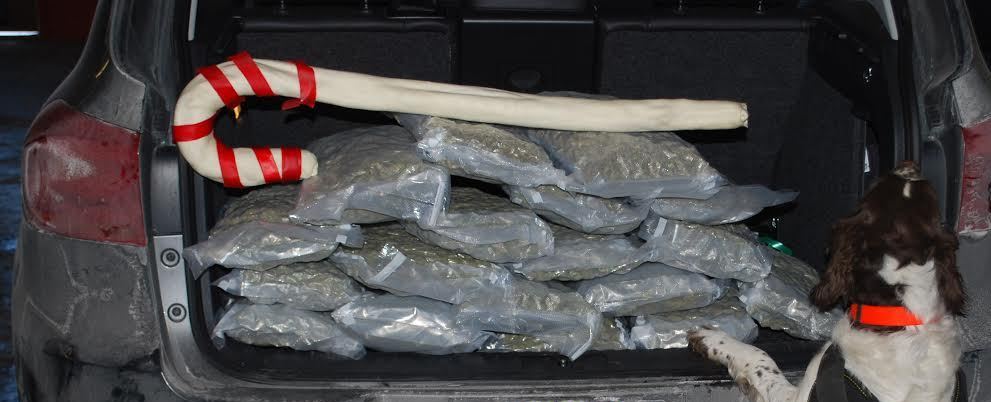 Wyoming Highway Patrol
January 5, 2016
Nineteen pounds of marijuana was seized by Troopers after a traffic stop for speeding on December 30th west of Laramie, WY on Interstate 80.
A 2012 Volkswagen Tiguan was stopped for the violation near mile post 288 on I-80 eastbound at 9:23 a.m. on the 30th. Through the course of the stop, the Trooper established reasonable suspicion that something else was going on other than the speeding violation. Due to this reasonable suspicion, WHP K-9 Frosty was put into action.
After an alert by K-9 Frosty that a controlled substance was present in the Volkswagen, Troopers searched the car and located nineteen pounds of marijuana, less than one gram of suspected cocaine and over $1,300 in cash.
Zachary Sasz, a 24 year old resident of Waterford, NY and Barry Connor, a 25 year old resident of Clifton Park, NY were taken into custody. They have been taken to the Albany County Detention Center in Laramie and have been charged with felony possession of marijuana, felony possession with intent to deliver and misdemeanor possession of the suspected cocaine.
The marijuana is believed to have originated out of Reno, Nevada and was destined for the Albany, New York area with an estimated street value of around $80,000.