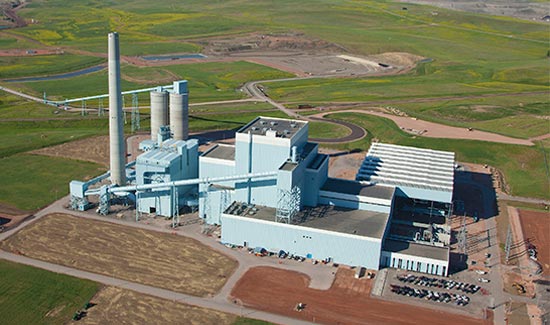 Staff    4-28, 2016
Governor Matt Mead, along with other officials, official broke ground on the Integrated Test Center at Basin Electrics Dry Fork Station power plant near Gillette yesterday. Researchers will use the test center to develop new technologies to capture CO2 emissions from coal fired power plants and transform it into other profitable materials. Mead says Wyoming needs to be a leader in carbon conversion innovation, and that's what the test center will be.
The integrated test center will host teams of researchers that will compete for $20 million in prize money to develop carbon conversion technology. Mead says the ideas they come up with will be a game changer.
Mead says the innovations that researchers will come up with at the test center will not only change how burning coal is thought of in the United States, but around the world.
The facility is expected to be completed in 2017.