Jessup Elementary School Placed On Lockdown Following Bomb Threat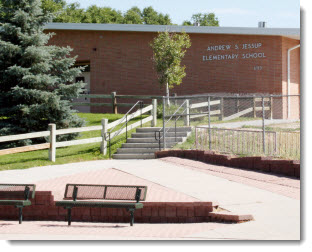 Cheyenne Police are investigating an incident at Jessup Elementary school that put the school on lockdown.
Laramie County School District Number One Community Relations Director Mary Quast says at around 10:20 Thursday morning a bomb threat was called in.
"As soon as we get a call of this nature we immediately call law enforcement.  Law enforcement did a sweep of the building inside and out, and found the school was clear.  Now the Cheyenne Police Department is investigating the incident and the call."
Quast adds that at the recommendation of local law enforcement the school was not evacuated, but it was put on lockdown.
"Really In these types of situations we rely heavily on local law enforcement and partner with them, and we have a great relationship with them, and based on their recommendations we followed all safety procedures."