Lawmakers Remove Anti-Discrmination From Policy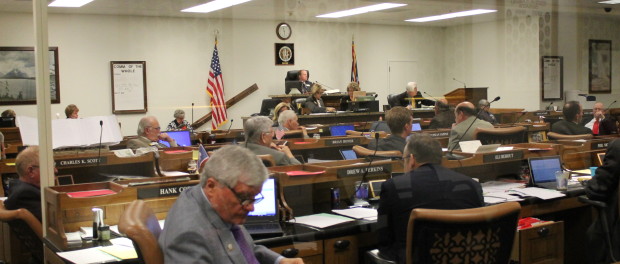 CHEYENNE, Wyo. (AP) – Wyoming legislators have removed anti-discrimination language from their policies for lawmakers and legislative staff.
Lawmakers earlier this year decided to prohibit harassment targeted at somebody's race, religion, age, sexual orientation or gender identity. A legislative committee voted 7-6 Wednesday to remove that language from the Legislature's conduct policies.
The Wyoming Tribune-Eagle reports new language adopted by the Legislature's Management Council defines harassment and discrimination as conduct that violates state or federal law, or substantially interferes with a person's performance or employment.
Proponents of the change including Republican Rep. Nathan Winters, of Thermopolis, say the previous policy violated freedom of religion and speech.
Opponents including Democratic Sen. Chris Rothfuss, of Laramie, say the new policy creates a substantial barrier to discouraging harassment.
—