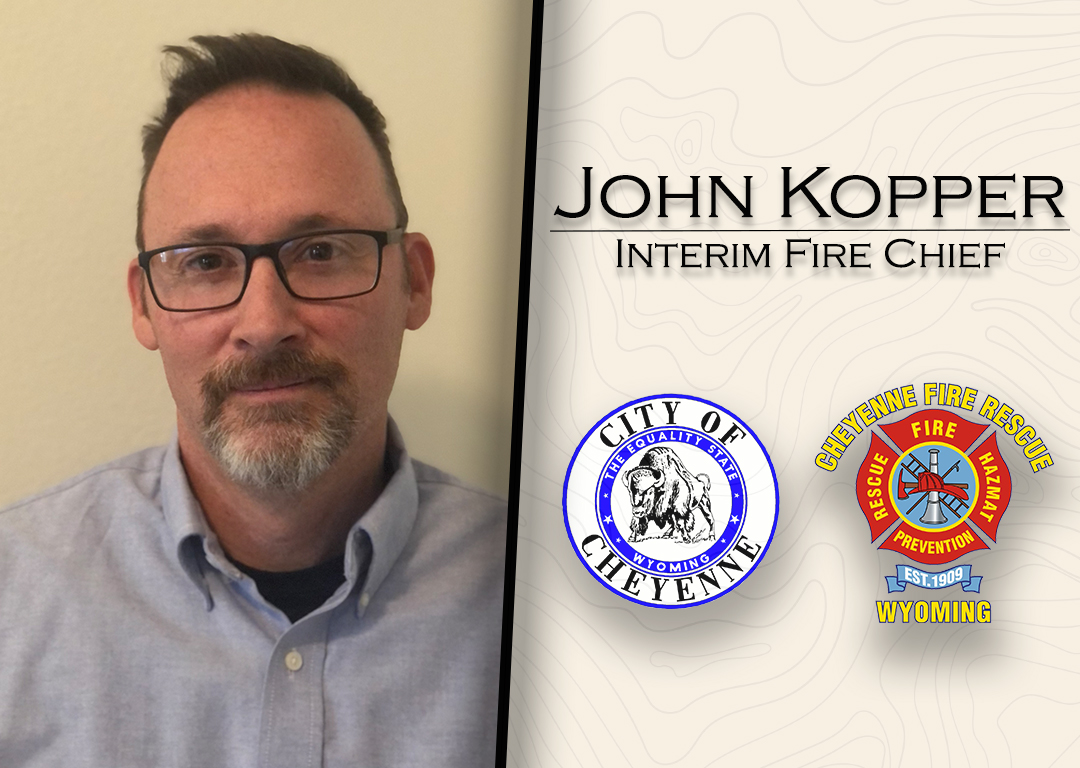 City 12-18-20
On Friday morning, Mayor-elect Patrick Collins announced the selection of John Kopper as Interim Chief for Cheyenne Fire Rescue (CFR) pending City Council approval.
"I am excited to work with the men and women of Cheyenne Fire Rescue as the incoming Mayor," Collins stated. "I appreciate Chief Kopper being willing to bring his experience to our fire department and I look forward to the great things they will achieve working together."
Kopper holds over 25 years of professional firefighting experience. Kopper has served as the Interim Fire Chief for the Wyoming Air National Guard Fire Department where he was responsible for all fire department activities. Prior to that he served in the capacity of Assistant Chief of Operations, Emergency Management Superintendent, and Assistant Chief of Training for the Wyoming Air National Guard. He also previously served as a fire instructor and curriculum developer for the Louis F. Garland Fire Academy and as a firefighter at F.E. Warren Air Force Base.
Kopper earned a Bachelor of Science degree in Fire Science Management from Southern Illinois University; graduating with Cum Laude honors. Additionally, he holds two Associate of Applied Science degrees in Emergency Management and Instructor of Technology & Military Science.
Kopper looks forward to working with the men and women of Cheyenne Fire Rescue and all other surrounding agencies. In a statement he explained his management philosophy as "acting in a servant leadership capacity, putting others' needs above my own."
Together with his wife of 29 years, Kopper has three grown children and two grandsons. They have made Cheyenne their home for the majority of that time.