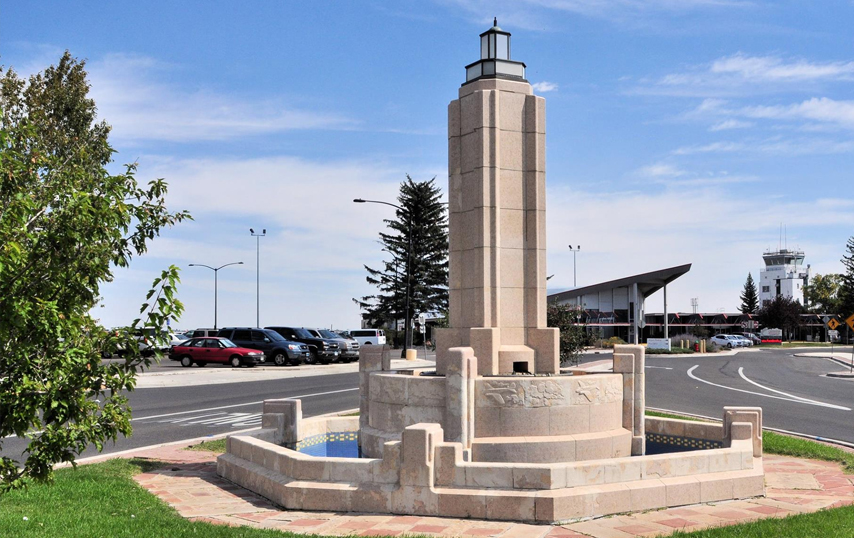 CHPD 10-1-19
A very exciting sight will be taking place soon at the intersection of 8th Avenue and Warren Avenue – construction crews will begin preparing the Historic Airport Fountain for restoration efforts to waterproof the Fountain and allow it to run again! There are no anticipated street closures that will take place due to this work.
This phase of the work entails waterproofing both the lower and upper bowls of the Fountain and upgrading the electrical and plumbing to meet current standards. After this phase of the work is complete, the Fountain will be able to run on a limited basis only. The damaged terra cotta could be more damaged if the water is run too much before being restored. The Preservation Board will need to continue fundraising prior to restoration efforts of the terra cotta itself.
The Historic Airport Fountain project was supported in part by a grant from the Wyoming Cultural Trust Fund, a program of the Department of State Parks and Cultural Resources. It was also funded in part by a grant from the Wyoming State Historic Preservation Office and the Cheyenne Historic Preservation Board fundraising efforts and donations.
For more information about the Cheyenne Historic Preservation Board, please visit the City's website at www.cheyennecity.org/index.aspx?nid=216 or on Facebook.