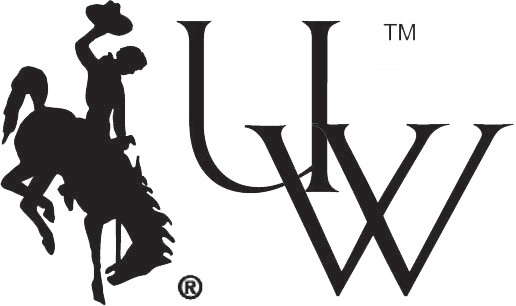 UW 1-6-22
All University of Wyoming employees and students who will spend any time on campus in the spring semester are required to be tested for COVID-19 next week, in a one-time testing program similar to the one that took place at the start of the fall semester.
UW will conduct mandatory COVID-19 testing for all employees and students who'll spend any time on campus during the spring semester the week before classes begin — Wednesday, Jan. 12, through Sunday, Jan. 16. Additionally, the university will continue its random-sample testing of 3 percent of the UW community weekly after the spring semester begins Jan. 18.
Starting Friday, Jan. 7, students, faculty and staff will receive individual emails directing them to schedule testing appointments between Jan. 12 and Jan. 16. The saliva samples will be collected 9 a.m.-12:30 p.m. in the Crane-Hill Dining Center.
During the one-time testing event in August, there were some long lines early because some people showed up without scheduling appointments. To avoid a similar situation, it's crucial that employees and students schedule appointments and then honor their scheduled testing times.
Those who do not comply with the testing requirement could face disciplinary consequences — up to and including dismissal for employees, and a loss of university access for students due to temporary suspension. The testing requirement applies to everyone, regardless of vaccination status. Students who will not be in Laramie by Jan. 16 to complete testing can call the Vice President for Student Affairs Office at (307) 766-5123.
Those who are part of pools with positive results will be notified via email and directed to take confirmatory tests. Students who must miss classes and employees who must miss work because of positive tests will receive authorized absences and other accommodations, under UW's quarantine and isolation protocols.
A much more limited testing program, also for both the vaccinated and unvaccinated, will resume Jan. 24. Under that program, a random sample of 3 percent of the UW community receives emails directing them to be tested on a weekly basis. This diagnostic testing will take place at the Crane-Hill Dining Center as well. Employees and students can opt out of random-sample testing if they will not be on campus for the week; have been diagnosed with COVID within the last 90 days; or are sick or in quarantine.
Students living on campus who test positive are required to report those results, and quarantine/isolation housing will be available for those students. Voluntary diagnostic testing will continue to be available to asymptomatic faculty, staff, students and the public as well.
Under Wyoming Department of Health and Centers for Disease Control guidance, those testing positive should stay in isolation until all of the following things are true:
— You have not had a fever (without the use of fever-reducing medication) for at least 24 hours.
— Your other symptoms are improving.
— It has been at least five days since your symptoms first started. If five days have passed, but the symptoms have not improved or you continue to have a fever, you should email wdh.covid19@wyo.gov to request a period extension isolation.
If you have no symptoms, you should stay in isolation until five days have passed since your positive test was collected.
Other parts of the spring semester plan approved by the Board of Trustees are strong encouragement and incentives for COVID vaccinations, and a requirement for masks in most indoor public spaces through at least Feb. 16.
More information about UW's COVID-19 response can be found at www.uwyo.edu/campus-return, which is being updated as information becomes available. Those with questions about testing and other COVID-19 issues may call (307) 766-COVD (2683) or email COVID19@uwyo.edu.