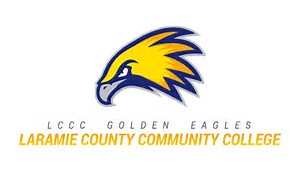 LCCC 1-6-22
Laramie County Community College along with the University of Wyoming's IMPACT 307 and other local partners are excited to support the third annual, Southeast Wyoming Innovation Launchpad (SEWYIL) competition. SEWYIL helps entrepreneurs from Albany and Laramie Counties refine their concepts and develop their innovative business models. This year's six semifinalists have been announced:
Amber Ash is modifying pre-existing running equipment to make self-defense for female runners easier and more convenient.
Autumn Bizon is creating proprietary software and hardware to track and manage a company's goods within the supply chain.
Travis Duvall is an LCCC students that has conceived a device for more efficient re-potting of plants to save countless labor hours for small greenhouses and nurseries.
Austin Madson is developing more affordable, specialized remote sensing systems.
Clint O'Connor is repurposing wind turbine blades and their materials in innovative ways.
David Smits has created a handheld device that allows physicians and patients to measure eye pressure and monitor for glaucoma in a more convenient way.
Finalists will participate in entrepreneur-focused educational workshops and will receive one-on-one advising from local business leaders to help make their startups successful.
"SEWYIL was a big influence for me, providing me with great resources and the mentorship that helped me grow my business idea to what it is today," says Zachary Valerio, one of the winners of the 2021 SEWYIL competition. "The competition was an incredible life-changing experience and provided guidance and support for my business the whole way through."
The Southeast Wyoming Innovation Launchpad Pitch Day will take place on February 25, 2022, in the Surbrugg/Prentice Auditorium on the LCCC campus.
For more information about SEWYIL or the SEWYIL Pitch Day, contact Fred Schmechel at fschmech@uwyo.edu or Minden Fox at mfox@lccc.wy.edu.