Standoff with Cheyenne Police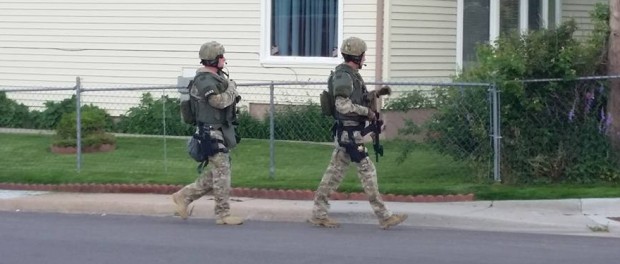 The Cheyenne Police Department were called to 215 Stinson Ave. Thursday night around 5 P.M. after receiving reports of suspicious circumstances regarding a woman running from the residence and stating the occupant had a gun.
Cheyenne native Saige Hack, was the occupant of the house and as CPD officers approached the door of the residence, Hack opened the door and fired at the officers with a pistol.
The two officers returned fire and observed Hack enter the house. The officers weren't injured and it is unclear if they struck Hack when returning fire. There is no motive as to why Hack shot at the officers. SWAT team was deployed and Laramie County Sheriffs Deputies arrived to the scene. A search warrant was obtained; the SWAT team entered the residence and observed Hack, unmoving inside of the house. Paramedics entered the residence and were unable to resuscitate
Hack.
Since the incident resulted in Cheyenne PD officers firing their weapons, the Wyoming Department of Criminal Investigations will conduct an investigation regarding Hack's death. The cause of Hack's death will be determined upon the completion of the investigation.