State Budgets Go On to Committee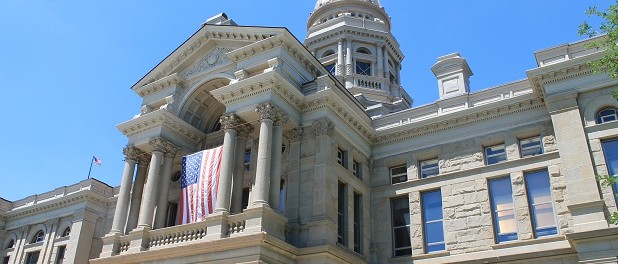 Staff    2-22, 2016
The House and Senate both passed their versions of the budget Friday at the State Legislature, but not before Democrats took aim at the plan. The House plan passed 49-10, with every Democrat voting against it. The Senate version passed 24-6, with all four Democrats and two Republicans casting no votes. House Minority Leader Mary Throne from Cheyenne says she is disappointed the Medicaid expansion wasn't included in the budget.
Throne says Legislators panicked with this budget and didn't think about putting people first.
Throne says it is time for everyone in the state to have a discussion about what the state needs in terms of government programs and that didn't happen
House Minority Whip Ken Esquibel from Cheyenne says the budget affects everyone in the state and putting saving and building ahead of the people.
Representative Cathy Connolly from Laramie says the legislature failed to think about the most important resource in Wyoming: its people.
 Steve Harshman, cochairman of the Joint Appropriations Committee, says the budget thinks long term and keeps the state open for business.
House Speaker Kermit Brown says he expects the House and Senate to appoint a conference committee to reconcile the differences in the budget bill this week.