Thunderbirds Roll to Week 1 Win in Gillette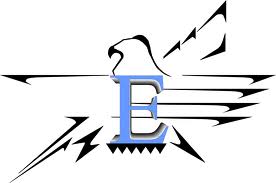 by Keith Kelley–25 Aug '18
Cheyenne East head football coach Chad Goff was concerned with a lack of experience returning to the T-birds. With just two starters back on both sides of the ball, that concern may have been warranted. But after a sluggish start, the fourth-ranked Thunderbirds rolled past Campbell County, 59-0.
East got a first quarter field goal from Dakota Merritt, as the Camels defense was pretty tough to start. But the T-birds picked things up, forcing three turnovers in the second quarter, returning two for scores. Landin Eldridge had a pick-six, while Zach Alexander had a strip and score. Running back Riley Cooper had two scores in that second quarter as well, as he finished with 72 yards on the ground.
Goff said after the slow start, the T-birds just began to relax, "The offensive line started to figure some things out up front. The running backs were seeing things a little bit better. And so, a slow start, but I though the offense started to figure things out, and just relax."
East quarterback Graedyn Buell, who was a freshman at Rock Springs last year, connected for a couple of scores in the second quarter, as he found Ox Schroeder from 21 and 48 yards, and East led 45-0 at the half. Buell missed on his first four attempts, but finished 5-10 for 110 yards and those two scores.
The Thunderbirds would tack on two more scores in the second half, including another pick-six, this time from Robert Luckow.
East begins the season 1-0, and they will host #3 Kelly Walsh next Friday.
Other Scores:
#2 Natrona County 59 Cheyenne South 0
#5 Thunder Basin 47 Cheyenne Central 0
#1 Sheridan 21 Rock Springs 6
#3 Kelly Walsh 27 Laramie 14