Wyoming Defensive Lineman Josiah Hall, Talks Cowboy Football on the SportsZone [AUDIO]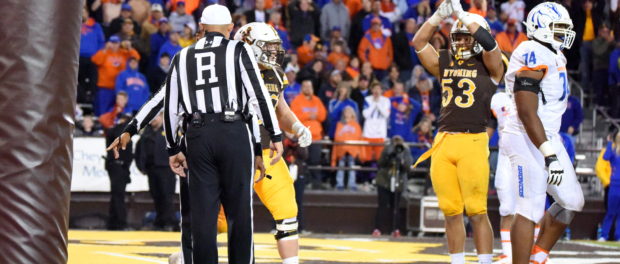 by Keith Kelley–31 Mar '17

Wyoming defensive lineman Josiah Hall was best known last year for his "safety dance" as the Cowboys beat Boise State last year. But he was also placed on scholarship recently. Hall was on the SportsZone Thursday evening.