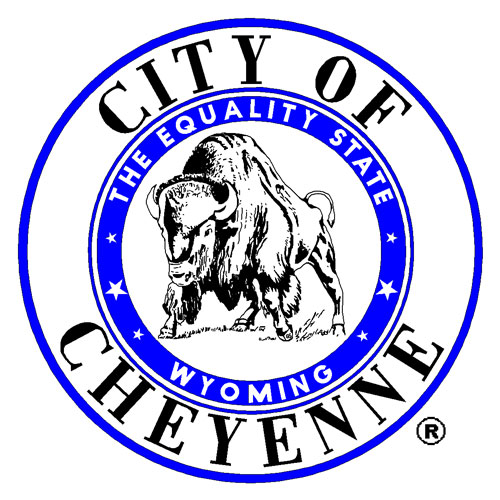 City 4-16-21
The City of Cheyenne Brownfield Revolving Loan Coalition and Preserve Historic Wyoming are excited to announce the successful clean-up of the Bell Building, located at 1605 Central Avenue, in the heart of the Historic Downtown core.
Preserve Historic Wyoming was granted a total of $408,632.51 through the Brownfield Revolving Loan Fund funded by the Environmental Protection Agency (EPA) for asbestos and lead-based paint remediation.
"The City of Cheyenne Brownfield Revolving Loan Fund grant allowed us to save this beautiful old building – something that would have been all but impossible otherwise. We are profoundly grateful to the City of Cheyenne for the financial support they've provided via the Fund, and our gratitude extends wholeheartedly to the Mayor's Office, the Wyoming DEQ, the U.S. EPA, and of course the City of Cheyenne's Planning & Development Department, who were instrumental in assisting us throughout the project," said Robert Slaughter of Preserve Historic Wyoming.
The project was awarded a Certificate of Completion from the Wyoming DEQ on December 7th, 2020. The clean-up efforts will pave the way for future redevelopment of the Bell Building as Preserve Historic Wyoming anticipates renovating the building into several residential units.
"I am excited by the progress being made in the restoration of the Bell Building in downtown Cheyenne. Modernizing historic buildings can be exceptionally challenging. Having tools like the Revolving Loan Fund can make the lift possible. A special thank you to our partners in making the Bell Building restoration possible; the DDA, EPA, and the Laramie County Board of Commissioners. This project should be a catalyst for future downtown development," added Mayor Patrick Collins.
"Cleanup of the Bell Building is an impressive accomplishment, and we're pleased EPA funds contributed to the preservation of this important building in downtown Cheyenne," said EPA Acting Regional Administrator Deb Thomas. "We look forward to continuing our work with the City of Cheyenne on revitalization projects that strengthen the community."
The project would not have been possible without the Brownfield Revolving Loan Fund program. A brownfield is a property where expansion, redevelopment, or reuse may be complicated by environmental contaminants. The City of Cheyenne's Revolving Loan Fund can make subsidized loans and subgrants for cleanup brownfield sites in Laramie County. The RLF is a flexible, low-interest alternative to a traditional loan.
For more information on this program, please contact Mark Christensen at mchristensen@cheyennecity.org or visit www.cheyennecity.org/BrownfieldRLF.