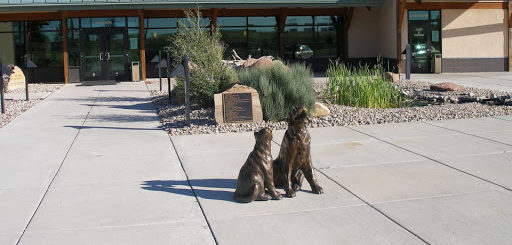 The Cheyenne Animal Shelter confirms that an employee has tested positive yesterday for
COVID-19 and is now receiving medical attention.
For the safety of the public and our employees, the Shelter will close for adoptions and owner
surrenders at least until July 5th. Those employees who must come to the Shelter each day will
be required to have their temperatures taken upon arrival and to wear masks when in
proximity to any other employee as well as to frequently sanitize their hands and sterilize their
workspace.
Fosters are once again needed to house pets until such time as they can be adopted. If
interested, please contact Bri Mathewson — bmathewson@caswy.org.
For lost or found pets, we would appreciate your assistance in the following ways:
Found pets — Contact the Cheyenne Animal Shelter After Hours Lost and Found Hotline at 214-
5779 and post on their Facebook page by the same name. Your help in getting animals safely
back home keeps them out of the Shelter.
Lost pets — Call the Cheyenne Animal Shelter and file a lost pet report at 632-6655. Our hours
to receive calls are between 8 a.m. and 4 p.m. daily. Also, contact the Lost and Found group as
noted above.
Animal Control Officers will do all they can to return stray pets to their owners. Make sure your
pet has a collar and tag – PARTICULARLY as we get closer to July 4th and the sound of fireworks
causes pets to escape their owners. For Animal Control, call 635-1453.
Critter Camp will continue as it is in an area secluded from our employees and their
workspaces. As well, the employee that tested positive had ABSOLUTELY NO interaction with
Campers or the animals and the class is taught by a privately contracted instructor. The Critter
Camp classroom, restrooms, and water fountains in the area will be cleaned and disinfected
twice daily. Masks will be worn by all employees essential to the Critter Camp area.
During this difficult time, the Cheyenne Animal Shelter Staff and Board of Directors appreciate
the patience, understanding, and generosity of our supporters. Check our website for additional
information at www.cheyenneanimalshelter.org.