Cheyenne Fire And Rescue Responds To More Calls Last Year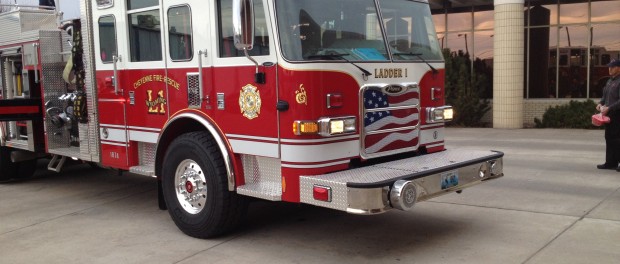 Cheyenne Fire & Rescue witnessed a 5.4 percent increase in total call volume for 2015 over the previous year, according to Cheyenne Fire & Rescue Chief Jim Martin. Call volume for 2015 was 8,652 compared to 8,189 in 2014.
The two categories with significant increases were fire calls and Rescue/Emergency Medical Service calls. Fire calls jumped 22 percent in 2015. There were 145 fire calls in 2015 compared to 118 in 2014. The highest number of fire calls in the last 16 years was 195 in 2000.
Rescue/EMS calls jumped from 6,374 in 2014 to 6,657 in 2015, an increase of 4.3 percent.
"The increase in fire calls is concerning," said Cheyenne Fire & Rescue Chief Jim Martin. "We are looking at all the fires we had in 2015, and determine what educational and training programs are working and what we need to add."
"While we believe that our Department is making huge strides with community involvement along with a Community Risk Reduction philosophy, we need to do a better job in educating the public about fires," said Byron Mathews, Prevention Chief for Cheyenne Fire & Rescue. "We need to continue the interaction between the community and fire department to ensure we have a safe community."
"As the City continues to grow, we are seeing an increase in the number of service calls. This is not surprising," Martin said. "Cheyenne firefighters do a great job to make sure the public is safe, and providing assistance to those in need."
The Department's Prevention Bureau was busy in 2015. Bureau staff made 1,509 inspections during the year and in the process inspected 8.2 million square feet of commercial property.