Cheyenne Frontier Days Plans Volunteer Fair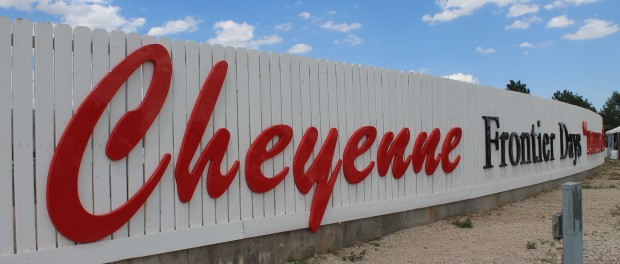 By Staff – 11 Nov '14
In response to inquiries regarding how interested people can participate in Cheyenne Frontier Days, the CFD General Committee will host a first ever "Volunteer Fair" on Thursday, November 20 at 5:00 p.m. at the Buckle Club, located on the top floor of the Exhibit Hall.
According to General Chairman Darin Westby, "There are a lot of people in our local community who have indicated the desire to participate in the production of our show. Others have said it is difficult to understand how volunteers are selected and some have felt as if we were operating a 'closed shop.' Nothing could be further from our intentions."
Westby said the concept of the Volunteer Fair came from the annual General Committee retreat in September. "We analyze strengths and weaknesses, needs and opportunities in light of our market research, volunteer critiques and other factors. With the growth of our show and anticipated future growth we have a need for active volunteers."
Westby said there are numerous areas on the park where additional volunteers are needed. Those areas range from information delivery, hospitality, visitor safety, public relations, parades and other duties.
"The main thing we are looking for in a volunteer is someone willing to give of their time as long as they are having fun," Westby said. "We add volunteers every year but we have never made the process as open and transparent as it should be. This will change how we develop future leadership for Cheyenne and Cheyenne Frontier Days. We are really excited to go in a new direction with our volunteers."
Information about Cheyenne Frontier Days, volunteering and a brief presentation about the functions of its ten volunteer committees will be presented. This information will be followed by a "speed dating" format exchange where attendees can meet with and talk to representatives of each of the ten committees to visit and ask questions.
Applications from those interested in becoming a CFD volunteer will be taken that evening. Potential volunteers are encouraged to bring a friend.