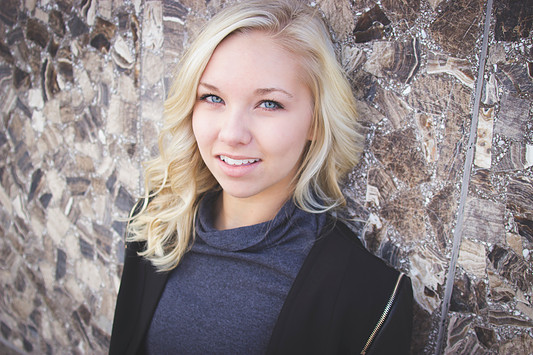 By Staff 4-12,2016
The American Ballet Theatre Company has selected Bailey De Vries, a soloist with Ballet Wyoming, for its collegiate summer program and their summer intensive program.
American Ballet Theatre is recognized as one of the great dance companies in the world. Recognized as a living national treasure since its founding in 1940, ABT is the only major cultural institution that annually tours the United States, Europe and Asia, performing for more than 450,000 people.  Its summer intensive programs are designed for the mature artist, ages 17-24, involved in the pursuit of higher education or seeking a position within a professional company. It is a chance for the dancers to further develop their artistic talents in a challenging and professional environment while intensively training with world-class ABT faculty.
"Bailey has tremendous talent and will do amazing things in New York," said Kathy Vreeland, Artistic Director and Founder of Ballet Wyoming. "We have been extremely lucky to have a dancer of her caliber in Ballet Wyoming. She will be missed, but we are all so proud of her!"
"I am so thankful to have been a part of such an amazing professional company, and family, with Ballet Wyoming," De Vries said. "I look forward to furthering my dance career. I'm so grateful for this opportunity to dance with ABT. Hopefully, this will be the next step for me to dance professionally worldwide."
De Vries will graduate from Cheyenne's Central High School this year. She recently held the title role of Cinderella in Ballet Wyoming's January 2016 performance. Training for De Vries began at Boulder Ballet at age 4. By 10, she was dancing with En Avant Dance Studio in Cheyenne and various schools during the summer such as Colorado Ballet and Joffrey Ballet in New York. In 2013, De Vries trained with the Bolshoi Ballet Academy based out of Russia and performed pieces from the ballets Naiad the Fisherman and Paquita. De Vries joined Ballet Wyoming as a soloist in 2014. She has also performed with Boulder and Canyon Concert Ballet companies.