Cowboy Football Head Coach, Craig Bohl, Talks About 2017 Recruiting Class on the SportsZone [AUDIO]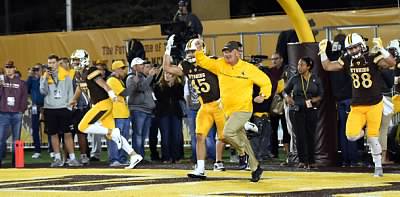 by Keith Kelley–1 Feb '17
Wyoming Cowboy football coach Craig Bohl announced their fourth recruiting class in Laramie. The Pokes signed 24 players–23 high school seniors, and one graduate transfer. Bohl was on the SportsZone this (Wednesday) evening to talk about this year's class.