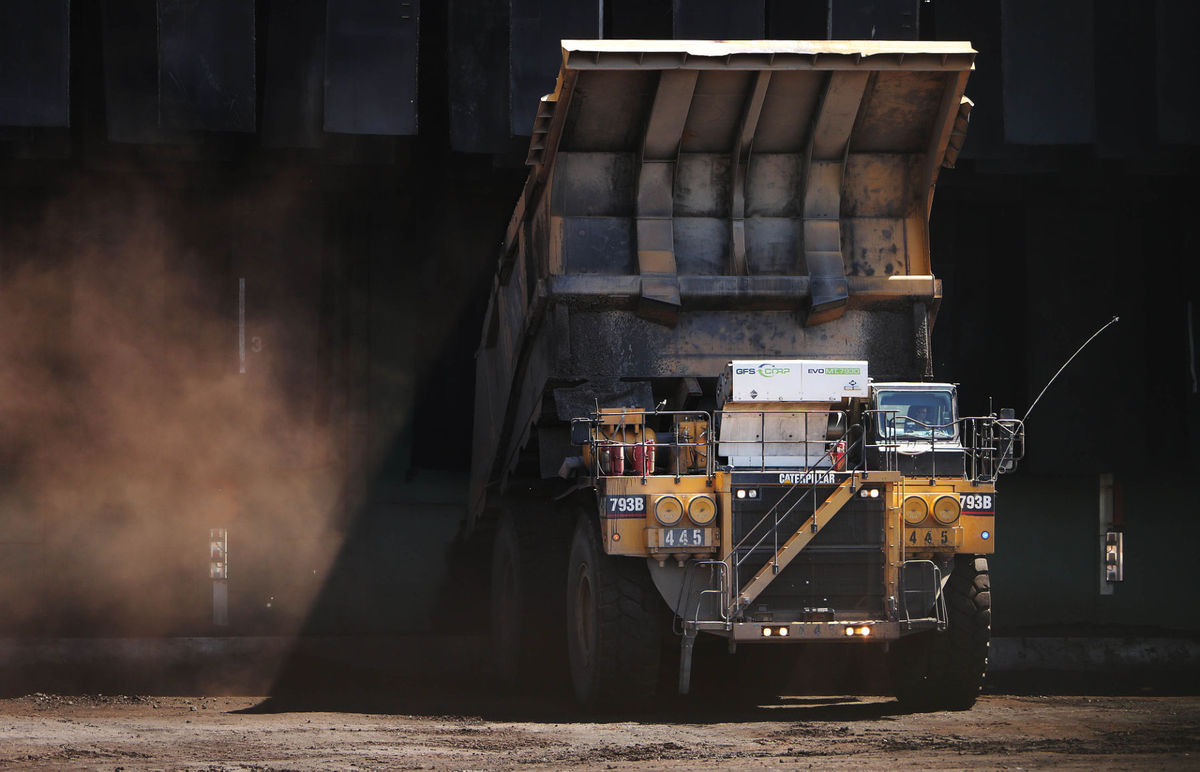 By Staff 8-2,2016
Governor Mead's formal comments strongly oppose the Department of the Interior's (DOI) moratorium on new coal leases. The Governor outlined the State's concerns in a letter to Secretary of the Interior Sally Jewell and Bureau of Land Management (BLM) Director Neil Kornze. The moratorium began January 15, 2016.
"States like Wyoming, where coal is produced and environmental stewardship is a model for the nation, were not consulted and were caught by surprise," wrote the Governor. "Now, national revenues, energy users across the nation, coal miners and their families are at risk. The justification for this moratorium and the manner it was unveiled are unjustifiable."
The Governor states this Programmatic Environmental Impact Statement (PEIS) process is an attempt by the DOI to bypass Congress and impose a Carbon Tax. The moratorium will dramatically impact jobs, energy security and energy independence. It targets Wyoming as the nation's leader in coal production. Wyoming produces roughly 40% of the nation's coal – 80% of that comes from federal land.
"The BLM needs to stop the PEIS, but at a minimum it needs to commit in writing what it has promised repeatedly, that the PEIS will be completed by January 15, 2019 and, completed or not, that the moratorium will expire on that date," said Governor Mead. "I will continue to oppose the administration's unjustified approach to coal."
The Governor's letter is over 75 pages long with 4179 pages of attachments. The letter is available on Governor Mead's website: http://governor.wyo.gov/documents.