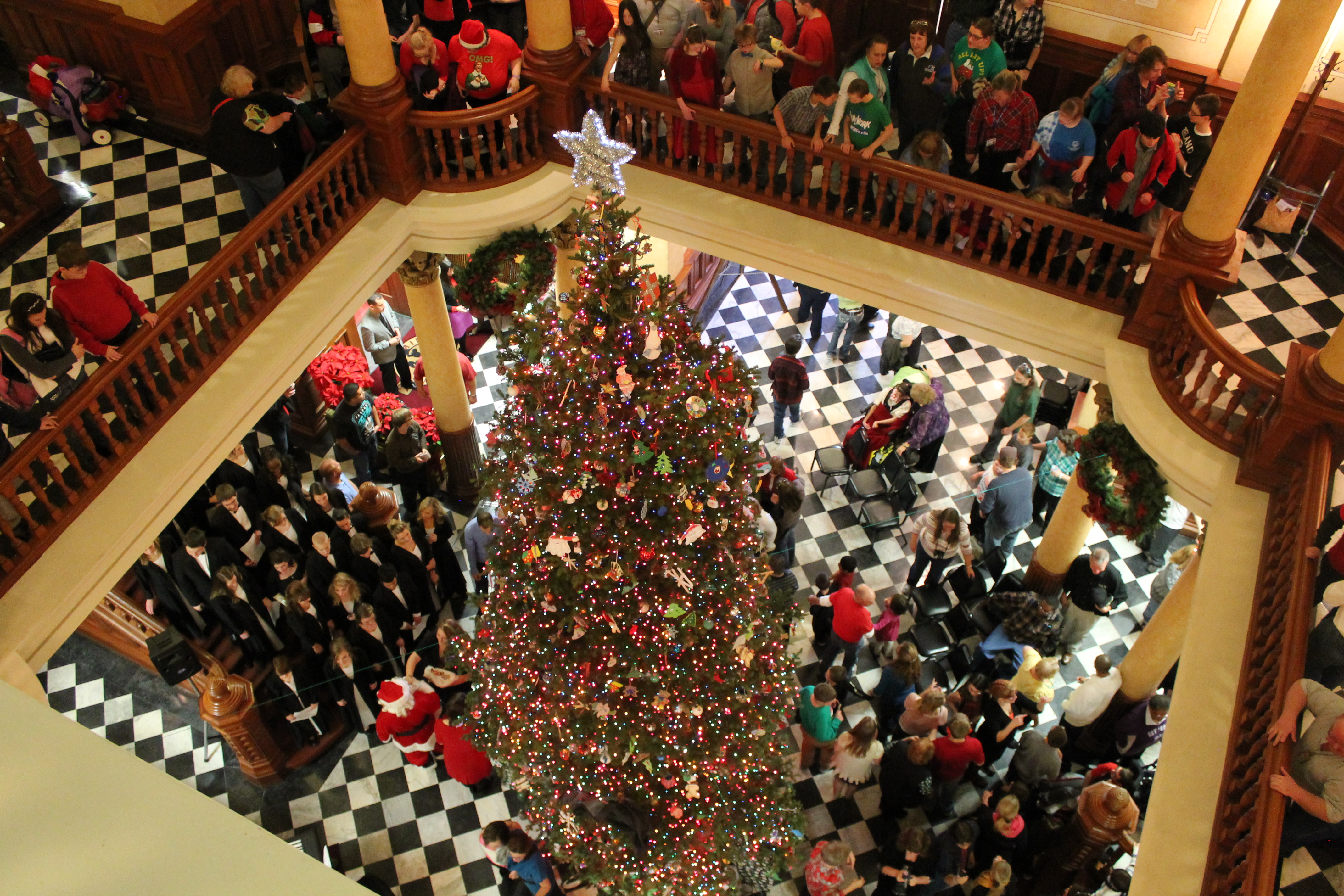 By Kari Eakins – 12 Nov '14
A 25-foot-tall Sub Alpine Fir was lit up in the Capitol Rotunda on Friday morning during the 37th Annual Capitol Christmas Tree Lighting Ceremony. Governor Matt Mead, First Lady Carol Mead, and Secretary of State Max Maxfield were on hand for the festivities which included multiple schoolchoirs and a visit from Santa.
The tree was harvested from the Fox Park area of the Medicine Bow National Forest. It was decorated with 132 strand of lights containing 13,200 light bulbs and ornaments made by ARC school children from across the state.