Grizzly Bear Could Be Killed If Linked To Deadly Attack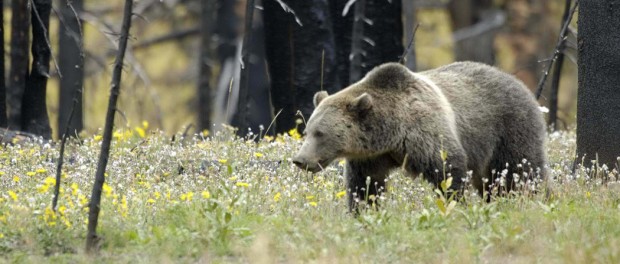 AP 8-11,2015
Two grizzly bears have been captured at the scene of a fatal attack on a seasonal employee of Yellowstone National Park, and authorities say the animals could be euthanized if DNA tests determine they were involved.
Park officials on Monday identified the victim as 63-year-old Lance Crosby of Billings, Montana.
Crosby, a nurse in the park's medical clinics, was hiking alone and without bear spray when he was killed. A ranger discovered his body Friday about a half-mile from the nearest trail, hidden by the animals beneath pine needles and dirt.
DNA tests were pending on an adult female bear trapped at the scene that night. A cub was captured Monday, and a camera at the scene captured an image of a second cub that officials still hoped to capture.