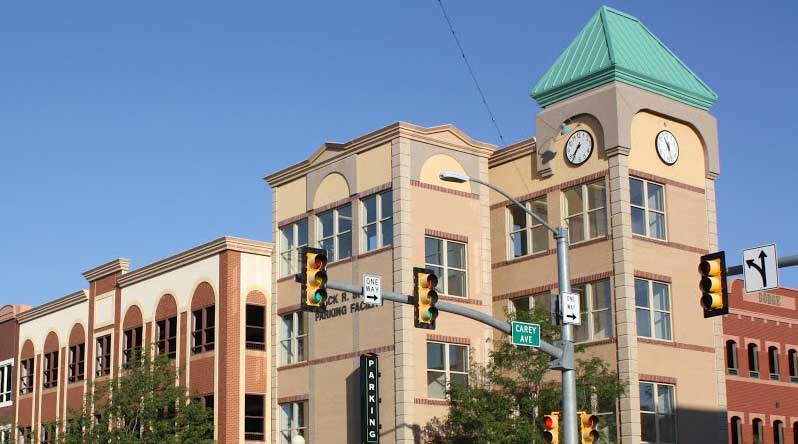 CPD 5-17-19
The City of Cheyenne has launched ParkCheyenne, an easy-to-use mobile app to pay for parking. The app was created by Passport, the global leader in mobility technology solutions, to provide drivers in Cheyenne a mobile payment option for nearly 1,500 parking spots in city owned parking facilities. Parking fees remain the same, users can park for free for the first two hours and pay $4 for a daily permit or $45 for a monthly permit.
Using ParkCheyenne is simple; users download the free app, enter their payment information, zone number and license plate number, and start their parking session. Once a session is started, users can easily pay for the rest of the day with their smartphone without having to return to their vehicle. The app also houses information on previous parking sessions and receipts.
"Implementing technology into city parking delivers a more efficient experience for residents and visitors who will now be able to monitor and extend parking through the convenience of a mobile app," said Marian Orr, mayor of Cheyenne. "Elevating our parking measures into the 21st century also allows city staff to make data-driven decisions moving forward."
Passport has also overhauled Cheyenne's parking permit system. Instead of applying for a physical permit in-person at the Cheyenne Police Department, drivers can now purchase digital permits online. Daily and monthly permits are available for the Jack R. Spiker and George Cox parking structures and the East Lot located at E. 17th St. and Warren Ave.
"Our goal at Passport is to provide our clients with best-in-class technology that helps to simplify the parking payment process," said Philip Endres, sales director at Passport. "We are proud to add ParkCheyenne to our roster of more than 550 clients worldwide."
Drivers can download the free ParkCheyenne from the App Store and Google Play or manage their parking online at parkcheyenne.ppprk.com. Permits are available for purchase at parkcheyennepermits.rmcpay.com.