Shop with a Cop Needs Community Support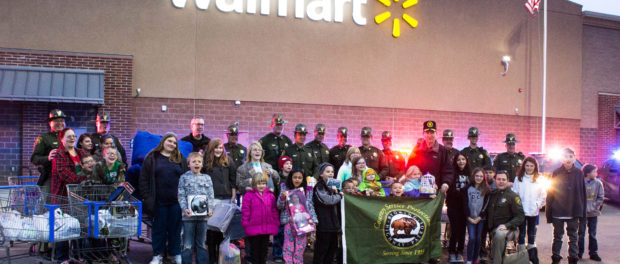 Local law enforcement officers ("COPS") in the Cheyenne area have partnered with the Laramie County schools to identify one student in each elementary school. On December 21, 2016, a "COP" will pick up each student at their school in uniform and in the marked police vehicle, and take them Christmas shopping at Walmart located on Livingston Avenue in Cheyenne. Each student will have $100.00 to spend on whatever they so choose. Last year, many students purchased food, necessities and gifts for other family members with their $100.00. This year the Wyoming Highway Patrol Association (WHPA) is raising funds to expand the number of students we are able to reach (one per every elementary school). In 2015, we were only able to reach half of the elementary schools in Laramie County.
Additionally, officer's spouses are providing a Christmas meal for the participating students to take home with them at the end of the event. Any remaining funds (if any) will be given to the local school district to continue buying school lunches for students who cannot afford to do so on their own. This program will keep on giving through the remainder of the school year as long as the funding lasts.
Would you like to partner with us in making Christmas special for our local elementary students? Simply go to the WHPA PayPal site located here: http://bit.ly/2gqc1My Be sure to fill in the dollar amount before selecting your payment type. Thank you for your support!