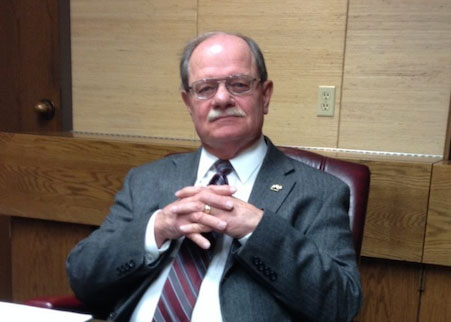 Staff    12-9, 2016
Cheyenne Mayor Rick Kaysen says he feels the City of Cheyenne is better off financially as he is leaving office that when he entered. Kaysen held his final monthly press conference yesterday and shared his thoughts about his eight years in office. He says one of the things he is most proud of is the City's financial situation.
Kaysen says building the City reserves has put the City on some solid footing moving forward. He credits his department heads, and all City workers, for accomplishing it.
Kaysen says his administration also did a good job of building City infrastructure. He says he has enjoyed nearly every minute of being mayor. It is a humbling job, he says, but it has been very rewarding.