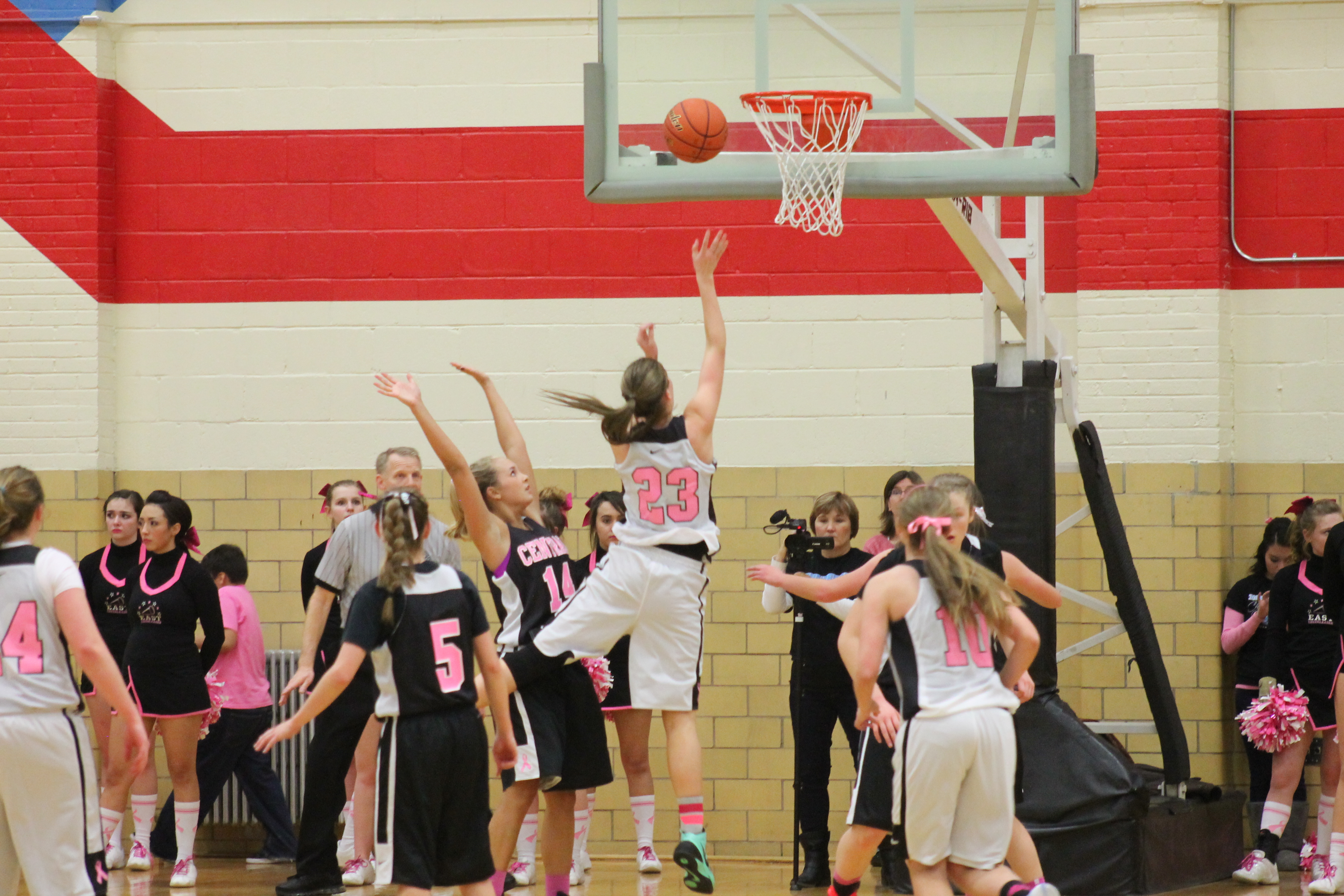 by Keith Kelley–23 Jan '15
The Cheyenne East girls basketball team remained undefeated Friday evening after a hard-fought 43-39 win over the fourth-ranked Cheyenne Central Lady Indians.
East jumped out to a quick 9-2 lead, only to see it evaporate as the first period came to an end.  Central senior Emily Evans scored all nine first quarter points, including a three at the end of the quarter to tie the game at nine.  The Lady Indians eventually would take a two-point lead, 11-9, early in the second.  But the Lady Thunderbirds would take a three-point lead, 24-21 into the locker room.
Central outscored East 10-6 in the third, and would lead by one as they two teams headed into the final eight minutes.  East would regain the lead early and never let it go, and held on for the win.  Head coach Rusty Horsely said his team was resilient all game long.
Central head coach Curtis Martindale knew that his squad had to hold their own on the glass, and he feels after the first few minutes of the game, they battled for loose balls and went toe-to-toe with a very talented team.
Central trailed 42-39 with around 20 seconds to play, but three turnovers down the stretch was too much to overcome.  Evans led the Lady Indians with 15 points, while Claire Swanson added ten.  East had a very balanced attack, led by senior Ashton Brodahl with nine points.  Senior Justene Hirsig and sophomore Cosette Stellern both added eight.
East is now 13-0 overall and 1-0 in the conference.  Central falls to 10-3 and 0-1.