CFD Completes 2017 Lineup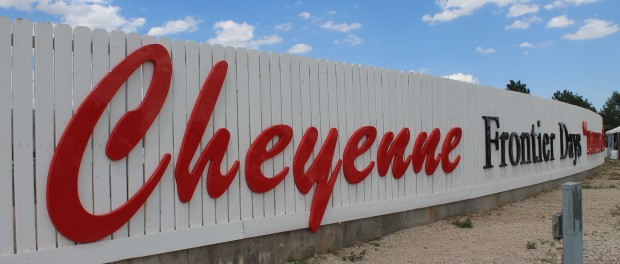 CFD 4-3-2017
Cheyenne Frontier Days has added Jason Derulo with Flo Rida to the 2017 Frontier Nights concert lineup on July 28. Chris Janson will open for Luke Bryan on July 26.
Tickets for the Jason Derulo / Flo Rida show will go on sale Friday, April 7 at 9 a.m. MDT at www.cfdrodeo.com, the Cheyenne Frontier Days™ Ticket Office or by calling (307) 778-7222.
Singer, songwriter, and dancer Jason Derulo is a multi-faceted, timeless entertainer. To date, he has achieved two RIAA platinum albums, Jason Derulo (2010) and Talk Dirty (2014), two gold albums Future History (2011) and Everything Is 4 (2015), and a gold EP Tattoos (2013)—totaling over 12.5 million albums sold globally. A multiplatinum powerhouse with 94 million-plus single equivalent sales worldwide (5.5 billion streams & 58 million downloads), both his introductory breakout "Watcha Say" and "Talk Dirty" [feat. 2 Chainz] reached quadruple-platinum status, while "Want To Want Me" and "Ridin' Solo" went triple-platinum, and "Trumpets," "Wiggle" [feat. Snoop Dogg], and "In My Head" earned double-platinum certifications. Platinum singles include "Marry Me," "The Other Side," and "It Girl," while "Get Ugly" and "Don't Wanna Go Home" went gold. Cumulative streams continue to soar, exceeding 5.5 billion and YouTube views surpass 3 billion. At radio, his music impacted a total audience of 20 billion-plus listeners with a staggering 3.5 million spins. He landed 4 #1 songs on the Billboard Hot 100, 6 Top 5 songs, and 11 Top 10 songs.
Born Tramar Dillard, Flo Rida was raised by a single mother in Miami's rough neighborhood of Carol City, Florida. Music helped Flo Rida stay on the straight path. His father was a talented musician who encouraged his son to express himself through music. Growing up, Flo Rida was exposed to all kinds of music, thanks in large part to his sisters, some of whom formed a local gospel group. When he was a teenager, Flo Rida found local success rapping with a group called the Groundhoggz. At 18 he became the hype man for Fresh Kid Ice from 2 Live Crew. Eventually, Flo Rida Caught the attention of DeVante Swing, formerly of famed R&B group Jodeci and spent a few years in Los Angeles working with him. Unable to land a record deal, Flo Rida returned home to Miami and in late 2006 hooked up with Poe Boy Entertainment and its CEO, Elric "E-Class" Prince.
In December 20, 2006, Flo Rida inked a deal with Atlantic Records and in 2009 started his own management company, Strong Arm, with longtime friend and manager, Lee "Freezy" Prince. With the success of his management company, Flo Rida and Lee "Freezy" Prince launched their own record label, IMG, in June 2011. With his musical success, Flo Rida got back to his roots of giving back and started "Big Dreams For Kids" a nonprofit foundation that is committed to inspiring future leaders.
Nashville country artist Chris Janson was born to entertain crowds. Last year, his breakthrough #1 Platinum single "Buy Me A Boat" was the seventh bestselling country song of the year, although his professional music career began more than 10 years ago.
The "Holdin' Her" singer has written multiple top-charting hits including "Truck Yeah" (Tim McGraw), "That's How I'll Always Be" (Tim McGraw), "I Love This Life" (LoCash), and over 25 additional hit songs recorded by a long list of established artists.
Janson has been nominated for multiple awards and won Country Song of the Year ("Buy Me a Boat") at the iHeartRadio Music Awards. Janson is currently featured in the Country Music Hall of Fame as part of the ACM Gallery. He plays every instrument on stage, and is best known for his signature harmonica playing.
Night show ticket prices range from $27 to $69, with daily rodeo tickets costing $20 to $35. A $3 discount is offered on rodeo tickets purchased before July 1.
Fans can upgrade to a Frontier Nights® Fast Pass for early admission to the Party Zone, a voucher for best-available same-day rodeo tickets and a souvenir rodeo program. For a full events schedule and profiles of musical acts, go to www.cfdrodeo.com.
2017 Cheyenne Frontier Days™ Entertainment Schedule
July 21: CINCH Rodeo Shoot-Out
July 21: Brantley Gilbert with special guest Tyler Farr
July 22: Little Big Town with special guest David Nail
July 24: Sawyer Brown with special guests Joe Diffie and The Bellamy Brothers
July 24-25: Championship Bull Riding – World Finals 2017 – The Road to Cheyenne
July 26: Luke Bryan with special guest Chris Janson
July 27: Thomas Rhett
July 28: Jason Derulo with special guest Flo Rida
July 29: Jason Aldean
July 22 – 30: PRCA Rodeo action