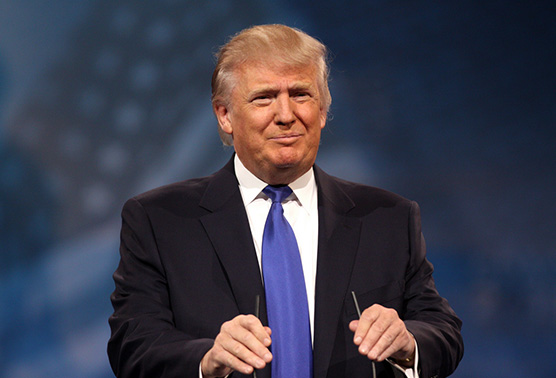 Enzi 1-6-2016
Wyoming political leaders are encouraging President-elect Donald Trump to visit the Cowboy state in order to see the wide range of energy resources and other benefits the state has to offer the nation.
The invitation, sent by U.S. Senators Mike Enzi and John Barrasso, Wyoming Governor Matt Mead, U.S. Representative Liz Cheney, and former U.S. Representative Cynthia Lummis, all R-Wyo., highlighted how Wyoming provides much of the energy for the nation, but has been devastated by the Obama Administration's policies to keep the resources in the ground.
"By visiting Wyoming, you can see first-hand the work that provides about 40 percent of America's coal," the letter said. "This includes the Powder River Basin, which contains the largest resource of low-sulfur and therefore low-emission coal in the United States…With an estimated 106 million pounds of uranium reserves, Wyoming is also the nation's leading uranium producer. A trip to Wyoming would allow you to see this uranium production, which provides about 13 percent of the world's electricity. Additionally, Wyoming ranked fifth in natural gas production and eighth in crude oil production in 2015, so visiting Wyoming would also allow you to tour oil and gas operations as well."
The letter also highlighted Wyoming's F.E. Warren Air Force Base, the world's largest deposit of trona, its many ranches and farms, the variety of successful small businesses in the state, and the nation's first national park, first national forest and first national monument.