Wyoming Secretary of State and U.S. Attorney Join Forces to Ensure Integrity of Election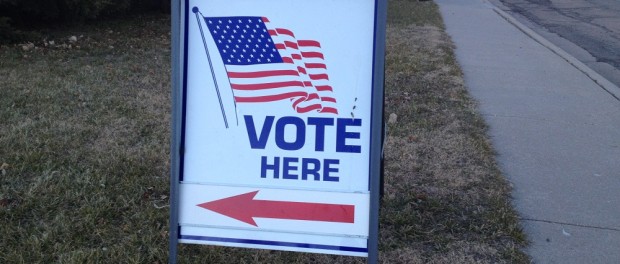 By Staff – 18 Sept '14
United States Attorney Christopher A. Crofts and Wyoming Secretary of State Max Maxfield announced that their offices will again work together to ensure public confidence in the integrity of the election process for 2014.  They will provide local points of contact within their agencies for the public to report any election concerns or possible voting rights violations.
United States Attorney Crofts said, "Every citizen must be able to vote without interference or discrimination and to have that vote counted."
Secretary of State Maxfield said, "My office, together with the United States Attorney's Office, will act promptly and aggressively to protect the integrity of the election process."
Assistant United States Attorney (AUSA) Stephanie I. Sprecher will lead the efforts for her office in connection with the Justice Department's nationwide Election Day Program and State Election Director Peggy Nighswonger will oversee the conduct of elections statewide for the Secretary of State's Office.
In order to respond to complaints of election fraud or voting rights abuses during the General Election and to ensure that such complaints are directed to the appropriate authorities, Peggy Nighswonger, State Election Director, will be available by calling (307) 777-5860 and AUSA/DEO Sprecher at the United States Attorney's Office will be available at (307) 261-5434.
"It is routine for all U.S. Attorneys to be vigilant during the election session, helping to ensure fair and unhindered elections," Crofts said.
Both agencies have an important role in deterring election fraud and discrimination at the polls, and combating these violations.  Federal and State law protects against such crimes as intimidating or bribing voters, buying and selling votes, altering vote tallies, stuffing ballot boxes, and marking ballots for voters against their wishes or without their input. It also contains special protections for the rights of voters and provides that they can vote free from acts that intimidate or harass them.
Historically, Wyoming has had few reported incidents of election difficulties," Maxfield said.  "But every election is important, every vote is important, and federal and state experts stand ready to protect voting rights."
In addition to the United States Attorney and the Secretary of State, the FBI will have special agents available in each field office and resident agency throughout the country to receive allegations of election fraud and other election abuses on Election Day. The local FBI field office can be reached by the public at (307) 632-6224.
Complaints about ballot access problems or discrimination can be made directly to the Civil Rights Division's Voting Section in Washington at 1-800-253-3931 or (202) 307-2767.
"I strongly encourage everyone who is eligible to vote, to register and exercise their right to vote," Secretary of State Maxfield said.
Wyoming law allows citizens to register and vote at the polls on Election Day at both the Primary and General Elections.  The General Election will be held on Tuesday, November 4.  Absentee voting for military and overseas citizens begins on September 19 and on September 25 for all other voters.
"Wyoming has a history of high voter turnout. Remember, it is your right and your responsibility to vote. Every vote is important and your vote can make a difference," Maxfield concluded.