LCCC Cuts Ribbon On New State Of The Art Facility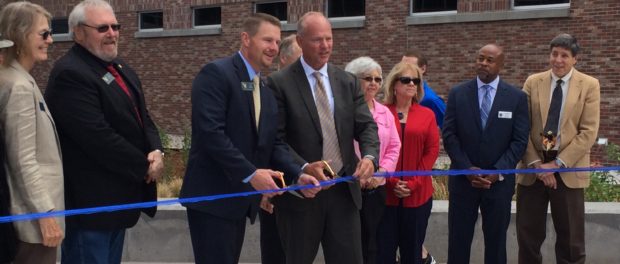 By Staff 8-31,2016
Laramie County Community College cut the ribbon on one of two new buildings on campus yesterday, a new Flex Tech building.  LCCC President Dr. Joe Shaffer, along with Governor Matt Mead, and other LCCC officials gathered for the ribbon cutting.
The Flex Tech building is a $16 million facility that LCCC Director of Technology Dave Curry says will not only enhance the education experience at LCCC and benefit the college, but will also benefit the community.
The voters of Laramie County approved the funding for the new facilities on the LCCC campus and President Shaffer says it's now time for the faculty and staff to payback the taxpayers by utilizing the new facility the way its supposed to be used.
Classes began at the new Flex Tech building earlier this week